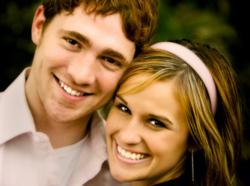 To love someone is to acknowledge the goodness of who they are. Through loving a person we awaken their awareness of their own innate goodness. They cannot know how worthy they are until they look into the mirror of our love and see themselves-John Gray
Toronto, Canada (PRWEB) December 28, 2011
During the holiday season, festivities bring people in touch with the true meaning of their lives and the goals they are striving to achieve for the new year. According to Dr. John Gray, relationships are the key to success in all areas of life.
Karen Leckie, Mars Venus Success Coach, will be hosting a free teleclass on Thursday, January 12, 2012. On this teleclass, participants will learn how to communicate with confidence with the opposite sex, the secret to "scoring points" with the opposite sex, how to let go of any negative emotions that keep people from attracting and creating empowering relationships and the crucial mindset shift to achieve true authenticity and positive, balanced relationships.
At Mars Venus Now, the differences that occur between and among genders is the key to all relationships and communication.
This free teleclass will help participants cherish their loved ones by polishing up relationship skills. It also helps singles release the obstacles to their success in love and build the way towards happy, healthy, sustainable relationships.
To receive more information on Mars Venus principles and practices in your daily inbox, sign up for this 6 day free e-course called "2 Hormones that Matter Most for Your Success!" at http://www.MarsVenusNow.com. Every day for 6 days, you will receive a free email as part of the course. 
Mars Venus was created by Dr. John Gray, bestselling author of "Men are From Mars, Women are from Venus", with offices in 22 countries and over $50 million spent in creating the Mars Venus Brand. The impact of Dr. John Gray continues as his book will be released in movie format by Summit Entertainment.
There has never been a better time for people to incorporate Mars Venus principles into their lives! The new year creates the perfect momentum and motivation to set new goals and achieve them!
Mars Venus Now
Markham Executive Offices
400-3601 Hwy 7 East
Markham, Ontario
Canada, L3R 0M3
(416)-855-2659
###