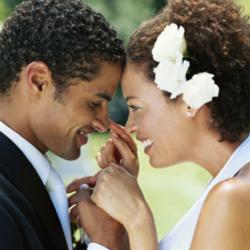 "Men are motivated and empowered when they feel needed. Women are motivated and empowered when they feel cherished." Dr. John Gray
Toronto, Canada (PRWEB) January 04, 2012
The starting of a New Year encourages people to make bright resolutions that align with the true meaning of their lives and the goals they are striving to achieve.  According to Dr. John Gray, relationships are the key to success in all areas of life.
On Thursday, January 12, 2012, Karen Leckie, Mars Venus Success Coach, will be hosting a free teleclass on Successful Relationships. Participants will learn how to communicate with confidence with the opposite sex, the secret to "scoring points" with the opposite sex, how to let go of any negative emotions that keep people from attracting and creating empowering relationships and the crucial mindset shift needed to achieve true authenticity and positive, balanced relationships.
John Gray, Ph.D. is the leading relationship expert in the world and best-selling relationship author of all time and brand founder of Mars Venus Success Coaching.
John helps men and women understand, respect and appreciate their differences in both personal and professional relationships. His approach combines specific communication techniques with healthy, nutritional choices that create the brain and body chemistry for lasting health, happiness and romance.  His many books, videos, workshops and seminars provide practical insights to effectively manage stress and improve relationships at all stages of life and love.
John's books have sold over 50 million copies in 50 different languages. His groundbreaking book, Men Are from Mars, Women Are from Venus, was the best-selling book of the 1990s. It launched his Mars Venus book series that forever changed the way men and women view their relationships.
John's latest book, Venus On Fire Mars On Ice, combines his 30 years as a relationship therapist with extensive new health research to explain the connection between your hormones and relationships. John shows you how the often frustrating differences between men and women can be appreciated and used to create a healthy relationship full of love, passion and lasting energy.
To receive more information on Mars Venus principles and practices in your daily inbox, sign up for this 6 day free e-course called "2 Hormones that Matter Most for your Success!" at http://www.MarsVenusNow.com. Every day for 6 days, you will receive a free email as part of the course.
Mars Venus Now
Markham Executive Offices
400-3601 Hwy 7 East
Markham, Ontario
Canada, L3R 0M3
(416)-855-2659
###