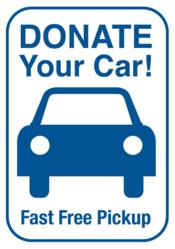 The relationship between Kars-R-Us, the auction, and the charity, is one where everyone wins!
Altadena, CA (Vocus/PRWEB) April 02, 2011
Lisa Frank, Vice-President of Kars-R-Us, speaking to members of the International Automotive Remarketing Association (IARA) at the recent Conference of Automotive Remarketing (CAR) announced: "The number of car donations processed by Kars-R-Us is up 20% for the first two months of 2011 over 2010".
Kars-R-Us, a Professional Fundraiser specializing in car donations, has been working directly with auto auctions to expand existing charity car accounts, and to develop new accounts. Charities and auto auctions interested in working with Kars-R-Us should visit http://www.kars-r-us.com.
Lisa told those in attendance, "There's a tremendous opportunity for auto auctions to expand their inventory of charity car sales, simply by making local charities aware of the benefits of a professionally managed car donation program. For charities already running a car donation program, a well coordinated promotion and marketing campaign can significantly increase the number of car donations they see on an on-going basis."
Lisa cited examples where Kars-R-Us was able to substantially increase the number of cars consigned to an auction from a charity that had been running a car program in-house. In at least one case the number of donations doubled! "It was the local auto auction that brought us together. The charity was able to continue the program they've been running for years, and we were able to generate additional donations through a managed promotion and marketing program". In addition to building each charity a car donation website, Kars-R-Us also features clients on http://www.donation2charity.com.
"The relationship between Kars-R-Us, the auction, and the charity, is one where everyone wins! Better promotion and marketing means more car donations. The charity wins with more donations, and the auction wins with more inventory to sell."
###