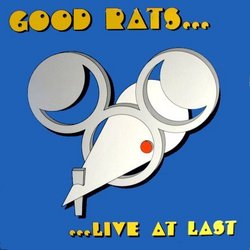 The Kars4Kids Jingle Contest allows anyone to perform, recreate or otherwise spoof our well-known jingle
Lakewood, NJ (PRWEB) August 27, 2009
Kars4Kids, the enormously popular national car donation program known for its persistent "1-8-7-7-Kars-for-Kids" jingle, is offering students of all ages a chance at some cash to pay for their school supplies. As an extension of its on-going "Perform Our Jingle" Contest, the New Jersey-based charity invites student to participate with an extra cash-for-students incentive. The Back-to-School phase of the contest, which takes place at the Kars4kids website as well as its YouTube channel, was launched this morning with a new video--the second of three in a series--from famed rock-and-roll songwriter and Warner Brothers' recording artist Peppi Marchello and his band The Good Rats.
"The Kars4Kids Jingle Contest allows anyone to perform, recreate or otherwise spoof our well-known jingle," said Clifford Meth, VP of Communications. "The Kars4Kids jingle gets inside people's heads and sometimes they can't get it out, so we're giving folks a chance to do it their way."
In addition to the Good Rats video on you tube channel, the popular 1970s group that was recently inducted into the Long Island Music Hall of Fame, other "guest" appearances at the contest so far include performing artists Septimus Orion, New Jersey's own Hoi Polloi, and the thrash-metal band Social Decay. Social Decay features Marvel Comics' artist Dave Gutierrez, whose credits include Daredevil.
Kars4kids is giving away valuable prizes including, Fender Stratocasters, WII systems, and a Bose home theater system. For students, five (5) additional $100.00 Staples gift certificates will be awarded to selected student entries made before September 30.
"This contest isn't just for musicians or people good with a video camera," notes Meth. "Anyone with a little creativity will have a chance to win."
Kars4Kids is a national charity operating in 49 states. For more information on the contest, visit http://www.kars4kids.org/contest
For more information, call: 732-730-8595, ext. 108
###