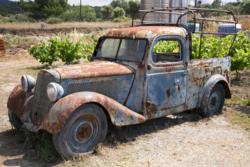 These numbers reflect the clear and significant impact that Cash for Clunkers has had and is still having on Car donation charities around the country
Lakewood, NJ (PRWEB) October 05, 2011
Over two years after the close of the cash for clunkers program, Kars4Kids has put together some surprising data to answer the question many were asking at the time; did Cash for Clunkers harm the car donation industry?
Kars4Kids took the top ten trade-ins for Cash for Clunkers and found that as a percentage of overall donations there was only a very slight drop from 2009 to 2010. However, as cars age, donations are expected to increase and the slight drop is therefore much more significant, as there should have been a substantial rise in donations of these vehicles.
Data culled from the official Cash for Clunkers website, Cars.gov suggests that almost 85% of all trade-ins were manufactured by domestic car makers.
Both in 2010 and 2011 the percentage of donations from domestic manufacturers dropped severely. In 2008, 60.5% of all car donations were domestic vehicles. In 2009 that number held steady at about 60.15%. However, in 2010 domestic donations dropped sharply down to 57.45% and even further in 2011 to 55.48%.
These numbers reflect the clear and significant impact that Cash for Clunkers has had and is still having on Car donation charities around the country.
Two years after the end of Cash for Clunkers, Kars4Kids is still feeling the impact with the prospect of a spiraling downturn in the future.
The full report can be read here Cash for Clunkers versus the car donation industry, on the Kars4Kids Car donation industry news blog.
Kars4Kids is a 501c3 charity operating nationwide.
For more information contact Steven Weldler at Steven(at)Kars4Kids(dot)org or (732) 730-8595 ext. 261
# # #