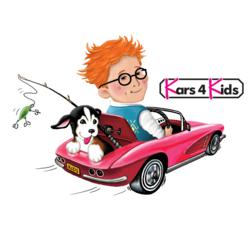 "I dig the new version. Still crazy catchy, but now also a little funny"
Lakewood, NJ (PRWEB) August 04, 2011
Challenging the old axiom "Don't mess with success," Kars4kids, the national car donation program, today announced the release of a remix version of their nationally recognizable jingle.
The combination of an addictive tune and a comprehensive marketing campaign has not only made the Kars4kids jingle widely recognized throughout the country, it has established the educational organization as a national household name.
The new version is a remixed rock version of the original song. Sung by Johny Rosch and 9-year-old Ethan Davis, the new song is already meeting with accolades from both radio execs and listeners. "I dig the new version. Still crazy catchy, but now also a little funny", says @stefaniehawkes, "Cute kid!" she adds.
After years of receiving such feedback as "catchy, can't get it out of my head" and "my kids love to sing along with the Kars4kids song", Kars4kids did not take the decision to introduce the new version lightly. A Kars4kids spokesman said, "It's important to note that we are only adding this new version to our commercial rotation, and not retiring the original. Our jingle has taken us from a small local organization to a nationally recognized charity and we will be proceeding cautiously with the rollout."
Fans of the jingle are encouraged to compare both versions of the melody for themselves on the Kars4kids song page where they can also vote and leave feedback.
Kars4Kids is a 501c3 charity operating nationwide.
For more information contact Steven Weldler at media(at)Kars4Kids(dot)org or (732) 730-8595 ext. 261
# # #