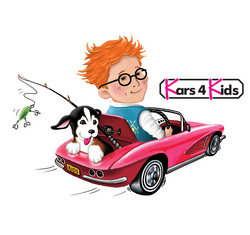 As author Harlan Ellison once noted, the internet might be the greatest villain of the 21st Century because it makes all information suspect... This blogger may have written what he thought was funny, but people close with the Kennedys won't be amused.
Lakewood, NJ (PRWEB) October 20, 2010
Kars4Kids was recently pranked by a blogger claiming that the national car donation service had asked the bereaved family of Senator Edward Kennedy for one of the Senator's cars.
"The article on the car-and-stars blog cleverly paraphrased one of our previous press releases," said Clifford Meth, spokesman for Kars4Kids. "But it was in terrible taste."
Among other things, the blogger quoted Kars4Kids as saying, "Now that Senator Kennedy has been gone for over a year, and the family has had ample opportunity to mourn, we're hopeful that they will donate one of the Senator's car to a worthy car donation program…We aren't expecting to receive the Oldsmobile Delmont 88 that Senator Kennedy drove off of Dike Bridge in 1969, although that sure would be a find!"
Known across the nation for both its prompt service and persistent jingle, Kars4Kids accepts vehicles in all conditions and uses the proceeds to fund a number of important programs for children. The organization regrets that its name was used in this prank.
"As author Harlan Ellison once noted, the internet might be the greatest villain of the 21st Century because it makes all information suspect," said Meth. "While this blogger may have written what he thought was funny, people close with the Kennedys, the Kopechnes, or involved Chappaquiddick incident wouldn't find this humorous."
###