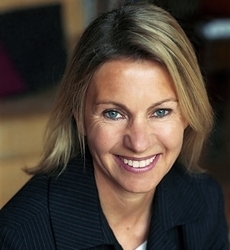 London, UK (PRWEB) December 23, 2009
Both writers will be giving daily talks about their love of France, describing how the country and culture have provided the inspiration for their writing. Kate Mosse's bestselling books, Labyrinth and Sepulchre, perfectly evoke the rich mythology and rugged countryside of southwest France; from the fortified city of Carcassonne to fin de siècle Paris, she will be talking in person about her inspiration for the novels. Carol Drinkwater, who for years was a much-loved character in All Creatures Great and Small, was so taken by France that she upped sticks and moved to a rural olive farm in the sunkissed south and has subsequently written several books on the subject.
Alongside them will be Charles Timoney whose hilarious observations on daily life as an expat in France have been turned into two bestselling books and John Dummer, who will be chatting about his madcap experiences as an antiques dealer in France that provided the material for his book, Serge Bastarde ate my Baguette. Former fashion editor at the Mail on Sunday, Karen Wheeler, will also be there talking about how she hung up her high heels for a new life in France.
All of the authors will be on hand to answer your questions at the end of each talk; tickets to all the seminars are free and places can be booked on the day.
As well as these great authors, Jean-Christophe Novelli, affectionately known as the nation's favourite French chef, is sharpening his knives in preparation for fronting The France Show from 8-10 January at London's Earl's Court.
With a venture in Spain and TV filming in America, preparations for The France Show 2010 have to be fitted in around a busy schedule. `I love being part of The France Show; I work really hard and give it my all. I will be cooking there - it's what I love doing. Last year it was a fantastic demo and people left feeling like they could go home and cook what they had seen.'
More about The France Show 2010:
· The France Show 2010 takes place 8-10 January 2010 in Earls Court, London.
· The show incorporates property, travel, lifestyle, language, food and wine.
. French Cabaret dance troupe.
. Live cooking demonstrations from Jean-Christophe Novelli.
. Wine tasting and professional seminars.
· 25,000 visitors attended The France Show 2009.
· Tickets cost £10 per person and can be bought online at http://www.thefranceshow.com
###