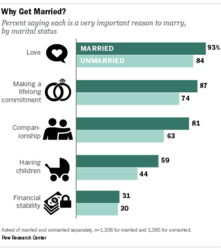 Age is an issue of mind over matter. If you don't mind, it doesn't matter – Mark Twain
(PRWEB) June 26, 2013
Marriage to a man old enough to be your father. "Not an unheard of concept these days," Kathryn Michaels states. "Star Wars" creator George Lucas, 69, wed his longtime girlfriend, Mellody Hobson, 44, recently. 87-year-old Hugh Hefner married 27-year-old Crystal Harris last year. Michael Douglas, 68, has been married to Catherine Zeta Jones, 43, since the year 2000. What's wrong with a matured man marrying a woman twenty to thirty years younger than him – one young enough to be his daughter? Absolutely nothing.
This isn't just something that happens in Hollywood. Even Xerox CEO Ursula Burns has jokingly advised young women recently: 'Marry someone 20 years older.' Her husband, Lloyd Bean, a scientist and researcher, is 20 years her senior. He retired, and through his support, allowed Burns to focus on advancing her career. The age difference proved advantageous when she was later required to travel frequently for work and leave their two young kids at home.
Think about it. Why a woman would want to marry an older man?

The search for love/connection. Women are more focused on making a connection earlier on in their lives. It would be easier for her to connect with a more matured and established man, than someone her age who is still consumed with driving his career (and not connecting with her!).
Her need to feel significant. She would have the freedom to drive her career and not be competing with her other half (or worrying about who's going to be there for the kids!) as he would have already hit the peak of his career and established his own financial independence.
His ability to provide her with stability and security. The older man would be emotionally more matured, grounded and wiser – better able to focus on having a serious relationship and fatherhood.
His wealth of experience. With age comes experience. With experience, comes knowledge from which she would benefit.
Freedom to pursue her career. She has the option of driving her career when he retires and stays home with the kids, just like Xerox CEO Ursula Burns.
Kathryn Michaels is the author of Bedroom Secrets, a reality-inspired series about millennium moms, released by Islandreamz Publishing and available on Amazon, at http://www.amazon.com/Kathryn-Michaels/e/B00AQKP6Y4. Her novel, Sweet On Me explores the complexities of a relationship between a younger woman and an older, matured man. For more information about her books or Kathryn Michaels, please log on to http://www.writemekathryn.com/. Members of the media who wish to review her books may request a complimentary copy by contacting the publisher, Islandreamz Publishing at +1 (416) 275-5195.