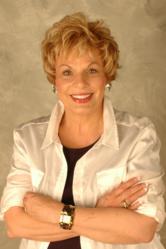 Telos is a great fit for us because much of what we do is to try to educate the public on healthy lifestyle choices," said Kathryn Raaker
Cincinnti, OH (PRWEB) July 14, 2011
Her radio program Let's Just Talk gained her regional attention before being syndicated in multiple markets; her television programs added to her audience. Now Kathryn Raaker, producer of two television programs and one syndicated radio program has been contracted with the Telos Digital Television Network for national and international distribution.
"It is all very exciting to realize that our programs are airing worldwide," said Kathryn Raaker. "Telos is a great fit for us because much of what we do is to try to educate the public on healthy lifestyle choices."
The Chef, You and I is a program featuring chefs and other personalities from around the world, some well known and some local. With Kathryn's help they transform everyday recipes into healthy recipes, trying not to affect the quality or taste. The results are recipes that help to make Americans healthier.
On Born B4 64, Kathryn's second television program in the U.S., she interviews, participates, goes into the field with her guests. She features doctors, writers, musicians, sports personalities, entertainers, educators, inventors and business people of all kinds. They discuss their niche business or specialty and talk about their future plans. Kathryn's light-hearted and lively discussions and questions keep the programs moving and the listeners engrossed.
Kathryn's currently airing on TBNK, ACT I and Time Warner in the Cincinnati and Northern Kentucky areas. This global distribution with Telos comes after many years in the entertainment industry. Kathryn has lived in multiple countries with her businessman husband, and at one time had a children's television program in Singapore. In 1987 she produced a TV program for kids in Massachusetts. Kathryn is currently working on a third show called Timeless Performers which will launch in the fall. Eventually she will be producing another children's program yet to be announced.
"Telos has a great line-up of programs," Kathryn Raaker said. "To be included in the mix is wonderful. I think as the network advances, it will quickly become one of the major players in the health and wellness arena."
Telos broadcast will be expanding throughout the year to include Direct TV, Dish Network, cable and over-the-air networks in multiple cities and states, as well as streaming on their own web site. Opportunities are available for advertisers and submission of programming by contacting the Telos Digital Television Network office.
"I think people are becoming more and more interested in taking over their own lives; they are tired of leaving everything to someone else to make the decisions for them. We educate and empower people daily, helping them to realize they can achieve their dreams, and become healthier while doing it. It's a great feeling," Kathryn Raaker said.
Kathryn works with a number of clients and customers in the national and international marketplaces. She is a spokesperson for many companies. She travels globally for events. She offers a full service, full scope marketing and consulting and product placement service; she is always looking for sponsors for her show.
For more information on Kathryn Raaker or her programs, contact
Kathryn Raaker
Kraaker123(at)gmail(dot)com
http://www.kathrynraaker.com
513-616-6986
###