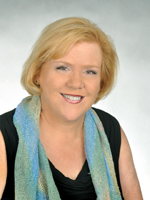 I truly appreciate the trust and relationships customers and I build during the real estate process
Venice, FL (PRWEB) July 23, 2015
"I'm proud to win this award because it means I exceed my customer's expectations. I put forth my best professional effort and it succeeded in a positive outcome. I truly appreciate the trust and relationships customers and I build during the real estate process. It makes this career more meaningful as I know I get to help people," said Katie Malloy of Michael Saunders & Company.
Katie Malloy, Michael Saunders & Company is featured in a special section of the April issue of Sarasota Magazine as a 2015 Five Star Real Estate Agent award winner.
"I'm celebrating my tenth year as a realtor all with Michael Saunders & Company, on the sun coast in beautiful Venice, Florida. Being a real estate professional in an area you truly love makes for successful selling or buying experiences for the customer. It's about discovering their lifestyle then making it come alive," exclaimed Malloy.
Katie Malloy's Five Star award profile can be viewed here.
Five Star Professional partnered with Sarasota Magazine to identify and showcase an exclusive group of real estate agents who have demonstrated excellence in their field. Less than 6% of agents in the Sarasota-area received this recognition.