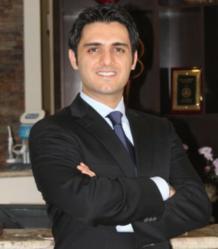 Katy, Texas (PRWEB) December 31, 2012
The Katy dentists at Noble Smile Family and Cosmetic Dentistry began a partnership with Fahrenheit Marketing earlier this month in order to provide visitors to their website with a better experience.
The Internet marketing experts at Fahrenheit Marketing will work with Noble Smile Family and Cosmetic Dentistry to make the dental clinic's website more informative by providing unique content about the procedures the dentists offer. Visitors to the website will be able to read about procedures such as Invisalign, gum disease treatment, teeth whitening and dental implants. Visitors can also read about proper at-home teeth care.
The site will also include an informative dental blog maintained by Fahrenheit Marketing, which will discuss interesting teeth stories, at-home oral hygiene, foods that are good for teeth and more.
"We're excited about the changes that Fahrenheit Marketing is bringing to our website," Dr. Jahangiri said. "We're always looking to provide great experiences to our clients, and the changes we're making to the website are an extension of that effort. We look forward to using this website to provide our patients with the best information about dental procedures and dental care."
To read more about Dr. Jahangiri, click here.
About Noble Smile Family and Cosmetic Dentistry
Noble Smile Family and Cosmetic Dentistry is the Katy, Texas dental practice of Dr. Allen Jahangiri. Dr. Jahangiri and his associates pride themselves on providing excellent dental care to patients across the Houston area. Noble Smile Family and Cosmetic Dentistry offers a wide range of services, including cosmetic dentistry, family dentistry, general dentistry, implant dentistry, pediatric dentistry and oral surgery. In order to provide top-level care to all of his patients, Dr. Jahangiri has been trained extensively in sedation dentistry to help patients with a fear of dental procedures.
###