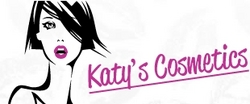 The website provides us with the perfect opportunity to reach out not just to our more traditional customers of ebay sellers and cosmetic retailers but to consumers too
(PRWeb UK) February 18, 2011
The site offers a wide range of discounted makeup and cosmetics from a plethora of quality brands such as Elizabeth Arden, Maybelline and Max Factor. As a wholesaler, Katy's Cosmetics buy their products in bulk and sell them in packs of varying quantities, usually in 6 and 12,and are therefore able to offer their cosmetics at heavily discounted prices.
The site employs the latest web technologies and design layouts, and navigation throughout the site has been made clear and simple, to help ensure the browsing and purchasing process is made as simple as possible.
Stock is updated on the site frequently, with new stock being delivered every week. All purchases on the site are secure and are made through Pay Point, and free delivery is offered on all UK orders. The site is looking to offer both make up tips and advice alongside the products, with the hope that it becomes both a beauty resource site and a retail opportunity.
Katy,owner of the company believes the new website is the ideal platform to deliver their commitment to both good customer service and quality,discounted makeup and cosmetics: "We're really excited about our new website and the new customers we are hopefully going to reach. The website provides us with the perfect opportunity to reach out not just to our more traditional customers of ebay sellers and cosmetic retailers but to consumers too."
###