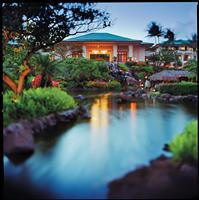 (PRWEB) June 27, 2013
Maui'd Forever is one of Hawaii's few full service, all-Hawaiian Islands wedding planner and coordinator. Founded in 2003 by entrepreneur Mark Steffan, the company operates on the Hawaiian Islands of Oahu, Maui, Kauai and the Big Island of Hawaii.
They are happy to announce a travel package special from Pleasant Holidays.
Pleasant does more travel packages to the Hawaiian Islands than anyone else and often has some of the best pricing. Maui'd Forever President Mark Steffan says, "We are a full service wedding planning company that can do it all including travel packages to Hawaii. This one stop approach to planning a destination wedding can be godsend to many of our couples."
There is no cost to get a free quote for both the travel and wedding or vow renewal part of planning a romance trip to Hawaii. Mark continues to say, "No one knows the Hawaiian Island better than us. We have done over 3100 weddings in Hawaii, Oahu, Maui and Kauai. We know every inch of the Islands and all the resorts and micro climates. Getting consulting from us is certainly much better than some travel agent that may have been to Hawaii once or twice."
From time to time Maui'd Forever can offer tremendous savings with their travel specials.The Pleasant Holidays deal is for the Kauai Grand Hyatt Resort & Spa with 3 nights with air and car from $1,035 per person. Includes free 3-day midsize car rental, 1,000 Gold Passport® Points per night plus kids 18 and younger stay free. Mr. Steffan tells us, "this appears to be a fantastic deal. Room rates at the Hyatt are usually $400 to $500 per night without any airfare or car rental". Rates, terms, conditions and itinerary are subject to availability. Maui'd Forever offers wedding and vow renewal packages in that location and is called Shipwreck Beach.
Pleasant Holidays' also offers a Wedding Travel Desk, a team of experts who assist travel agents and their clients in organizing and planning dream destination weddings, honeymoons and romance celebrations that exceed expectations. Wedding Travel Services include a toll-free hotline with dedicated wedding travel specialists, flexible travel options, Pleasant Holidays' Travel Protection Plans, attractive wedding travel promotions, added benefits for the bride and groom, and the Honeymoon Registry for guest registration and gifts.
These travel deals can be combined with Maui'd Forever's Wedding Packages and vow renewal packages. These packages start at $299 and include everything needed to have a wonderful wedding or vow renewal on one of Hawaii's pristine beaches.