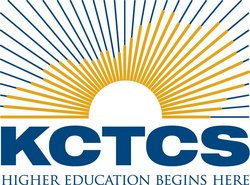 Transitional education is a high priority in KCTCS
Versailles, KY (Vocus) May 13, 2010
Seven Kentucky Community and Technical College System (KCTCS) colleges have been selected as semi-finalists in the Gates-funded Changing the Equation competition.
The competition was launched by the National Center for Academic Transformation (NCAT) on December 1, 2009. It is intended to engage the nation's community colleges in a successful redesign of their remedial/developmental math sequences. The goal is to improve student learning outcomes in remedial/developmental math, while reducing costs for both students and institutions using NCAT's proven redesign methodology. Community college teams representing 36 states submitted responses to six readiness criteria as part of the first step in the application process.
"Transitional education is a high priority in KCTCS and we are proud that the innovative work of our faculty in redesigning developmental mathematics is being recognized by the National Center for Academic Transformation and the Changing the Equation initiatives," said Michael Quillen, System Director of Transitional Education. "Their advances in this national competition are an acknowledgement of their continuing efforts to revolutionalize teaching and learning to better meet the needs of our students."
The KCTCS colleges selected as semi-finalists are:

Bowling Green Technical College
Hazard Community and Technical College
Henderson Community College
Jefferson Community and Technical College
Madisonville Community College
Somerset Community College
West Kentucky Community and Technical College
The 53 semi-finalist institutions will travel to Dallas, Texas on May 21 where their redesign teams will engage in a series of planning tasks alongside NCAT staff and six redesign scholars. Based on the quality of their redesign proposals, a sub-set of the 53 institutions will be selected to receive a $40,000 grant to support the implementation of their redesigns. Those institutions will be expected to pilot their redesign plans in spring 2011 and fully implement their plans in fall 2011.
Every year, the Kentucky Community and Technical College System provides real opportunity to real people—transforming the economy of the entire state by transforming the lives of the people who live in it. Help us continue transforming lives in our state's economy by joining the Kentuckians for Community and Technical Colleges at http://www.kctcs.edu.
Contact:
Terri Giltner - (859) 256-3186
Heather Baber - (859) 256-3216
###