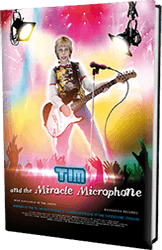 Pop Star personalized photo book is sure to ignite a passion for reading in the tween community.
Monroe, New York (PRWEB) January 02, 2014
New personalized children's books by KD Novelties introduces a new interactive reading adventure that gives every kid a chance to be a popular pop star. Children are full of imagination and there is no limit to how big their dreams can be. Unfortunately, as they get older, some of these dreams fade away, but with KD Novelties' Pop Star personalized photo book, kids can hold onto their dreams and see what it would be like if they were the star they've imagined themselves as.
As children become "tweens" it is a challenge to keep them reading for pleasure. There are too many friends and activities competing for their time. KD Novelties took this into account when introducing Pop Star a new personalized photo book perfect for tweens and targets their interest of music. "Tweens and music go hand in hand these days so we decided that this personalized photo book would hit the spot and ignite a passion for reading in the tween community," says Kim Delgado spokesperson of KD Novelties.
Tweens usually imagine themselves as world famous pop stars or just becoming famous, and now kids can see their similar imaginings in physical form. Each book, personalized with your child's photo, tells the story of how they become famous by way of the Miracle Microphone. They embark on a journey through the talent show, watch their video become a hit and see their single top the charts!
While it's fun to imagine fame, believing it could happen could significantly improve kids' self-esteem. Whether their dream is to become a world-famous rock star, an accomplished scientist or a future city-saving cop, kids need positive reinforcement to help in accomplishing their dreams. Seeing themselves reach for the stars and successfully attain their goals is a great motivator for any kid and even helps boost their willingness to learn and excel at what they do.
KD Novelties provides children's personalized books that help kids realize how attainable dreams can be and to continue to work towards making them a reality. Their mission is to promote self-esteem in children and celebrate the uniqueness of each child by making them the stars of their very own stories.