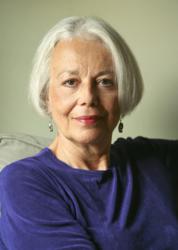 KDP must play a role in helping prepare future teachers for the tremendous diversity they will face.
Indianapolis, IN (PRWEB) December 19, 2012
Kappa Delta Pi (KDP), International Honor Society in Education, has put equity issues at the forefront by adding the criterion "Exemplify Commitment to Equity" to the current requirements for KDP membership. Explaining the new focus, Dr. Sonia Nieto, chair of the Laureate Committee, stated, "KDP must play a role in helping prepare preservice teachers for the tremendous diversity—ethnic, social, language, ability, and otherwise—they will face when they become practicing educators." The Laureate Committee, formed in July 2012, serves in an advisory role to the Executive Council, the organization's highest governing body, which approved the change last week.
"We decided to take a look at the eligibility requirements for membership," said Dr. Nieto, Professor Emerita of Language, Literacy, and Culture in the School of Education, University of Massachusetts, Amherst, "thinking that it would make sense to add something in the criteria that would acknowledge commitment on the part of prospective members concerning these issues."
The Laureate Committee, which deliberates the Society's strategic goals and their implementation, is currently formulating a series of Laureate Roundtable discussions to further KDP's goal of serving as a "reasoned voice" in education. Each Roundtable will explore a contemporary issue in education, such as the Common Core curricula or the overemphasis on testing and punitive accountability, by having participants debate from varying points of view. The Committee members chose this format because there are few places where genuine dialogue takes place that provides diverse perspectives.
Serving on the KDP Laureate Committee with Dr. Nieto are Dr. Michael W. Apple (University of Wisconsin); Dr. Marilyn Cochran-Smith (Boston College); Dr. Ann Lieberman (University of California); and Dr. Kenneth M. Zeichner (University of Washington). KDP Executive Director Faye Snodgress, CAE, serves as staff liaison to the committee.
These Laureate Committee members are part of Kappa Delta Pi's Laureate Chapter, made up of today's most eminent educators. Established in 1924 to honor individuals who have made outstanding contributions to the development of professional education, the prestigious chapter's early Laureate members included Albert Einstein, Margaret Mead, John Dewey, Eleanor Roosevelt, Jean Piaget, and George Washington Carver. Laureates participate in various initiatives, such as writing for KDP educational journals, serving on the Executive Council, and presenting scholarly panels at the Society's Biennial Convocation.
To learn more about the Laureate Chapter, explore KDP's website at http://www.kdp.org/meetourlaureates. For more information about Kappa Delta Pi, visit http://www.KDP.org or call KDP Headquarters at 800-284-3167.
Kappa Delta Pi, International Honor Society in Education, is a 501 (c) (3) organization established in 1911 to recognize and promote excellence in education, provide a reasoned voice for significant issues, and link learning communities of educators. Through its programs, services, and strategic partnerships, KDP supports the professional growth and teaching practices of educators throughout all phases and levels of their careers. The organization currently has more than 600 chapters and an active membership of 43,000 worldwide.