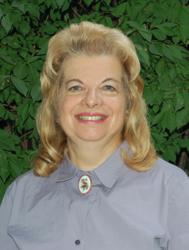 It was the breadth and quality of content that attracted us to KDP Connect. We're really excited to work with them to support the professional development needs of educators across the country. –Greg McBeth, BloomBoard
Indianapolis, IN (PRWEB) February 26, 2013
KDP Connect™, the online educator professional development tools and resources of Kappa Delta Pi, International Honor Society in Education, has been selected to partner with BloomBoard®, an open marketplace of workshops and resources for professional development. For the past two years Kappa Delta Pi has offered KDP Connect to student teachers, new teachers, and new teacher induction programs across the nation. KDP Connect consists of online tools, tips, and training aimed at newer teachers, and is an ideal web-based supplement to student teaching seminars. In order to provide additional support to teachers across the country, KDP Connect has teamed up with BloomBoard (a teacher observation and support platform) to deliver KDP Connect professional development (PD) content through BloomBoard's online marketplace.
KDP Connect offers a wide variety of content across three unique formats to support the varied needs of newer teachers. In "3 Things to Try," KDP Connect provides quick tips that serve as emergency "band-aids" to solve behavior problems, find new teaching techniques, or learn to be better team members. In the "Just-in-Time Resources," new teachers can read articles, listen to podcasts, or view webinars on a wide variety of topics. The "Grow As You Teach" section is comprised of four-topic courses to support teachers with various challenges: setting up a classroom, creating routines and procedures, learning various methods of assessment, teaching English learners, and differentiating instruction.
BloomBoard has become the observation and PD marketplace of choice across states such as Colorado and Indiana. BloomBoard also works with numerous large school districts including Oakland Unified, as well as several of the renowned charter school networks including Aspire and Green Dot. Additional states, districts, and schools continue to approach BloomBoard to utilize its free observation and evaluation tools that also allow teachers to create individualized learning plans and find personalized professional development recommendations for support.
"Both of our organizations strive to offer a variety of resources across different types of media and content areas, in order to give K−12 administrators and teachers choices that fit their needs and time constraints," says Sally Rushmore, KDP Connect developer. "We are delighted to have signed a contract with BloomBoard this week." Greg McBeth, VP of Business Development at BloomBoard adds: "It was the breadth and quality of content that attracted us to KDP Connect. We're really excited to work with them to support the professional development needs of educators across the country."
Within BloomBoard's user-friendly interface, teachers and administrators can set personal learning goals and align those goals to indicators from a district or state's effectiveness rubric. Educators can then plan their own paths for improvement and explore new opportunities for growth in areas like classroom management, differentiated instruction, and Common Core. KDP Connect's content is already matched to various evaluation frameworks, and much of it contains interactive components and follow-up questions to check and develop understanding of the content. This additional functionality is natively supported within BloomBoard, and made the joint development process seamless. Within the next few months, more than 150 articles, podcasts, and webcasts, and 48 workshops from KDP Connect, will become available in BloomBoard.
For more information about Kappa Delta Pi, visit http://www.KDP.org or call KDP Headquarters at 800-284-3167.
Kappa Delta Pi, International Honor Society in Education, is a 501 (c) (3) organization established in 1911 to recognize and promote excellence in education, provide a reasoned voice for significant issues, and link learning communities of educators. Through its programs, services, and strategic partnerships, KDP supports the professional growth and teaching practices of educators throughout all phases and levels of their careers. The organization currently has more than 600 chapters and an active membership of 43,000 worldwide.