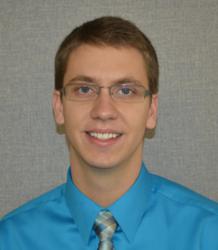 I found the Classroom Management webinar to be very informative and helpful in my career as a substitute teacher, where I deal with mostly classroom management issues. — Justin, first-year teacher
Indianapolis, IN (PRWEB) February 28, 2013
Due to the growing popularity of its webinar series, Kappa Delta Pi (KDP) will offer an increased number of webinars in 2013. Upcoming topics in March, including "Insider's Guide to Getting the Teaching Job You Want" and "Teaching Tips for New Teachers," are targeted especially to new teachers. Recent highly attended topical webinar presentations include series on Classroom Management, Common Core Standards, and Diversity/Multiculturalism. KDP webinars were developed especially for the association's professional and collegiate members but are open to nonmembers as well. Podcasts are available for download after the live events.
Presented by experts on today's most relevant education topics, the KDP webinar series provides professional support and best practices advice on a wide range of subjects for PreK–12 educators, administrators, graduate students, and university faculty. These webinars run 60–75 minutes long, with 10–15 minutes for Q&As. Attendees receive a Certificate of Participation, which may be applied to continuing education credits as their individual states allow. KDP webinars and podcasts are free of charge to active members, while nonmembers will be charged a nominal fee for each podcast. KDP webcasts and podcasts can easily be downloaded to mobile devices such as tablets or smartphones.
"Insider's Guide to Getting the Teaching Job You Want," presented March 5 at 8 p.m. EST by Dr. Peter Leibman, Associate Professor and Director of Student Teaching at St. Francis College in Brooklyn Heights, NY, provides an insider's guide and practical steps to preparing and applying for that teaching position. Dr. Leibman draws on his extensive experience as a principal and assistant principal in helping graduates land full-time teaching positions in record numbers. Attendees learn why this is the best time to become a teacher, which subject areas have the greatest need, where the jobs are, why the broadcast letter is more important than the resume, how certifications can help stand out in the crowd, how to network effectively, and how to ace the interview.
"Teaching Tips for New Teachers," presented March 26 at 8 p.m. EDT by Mark Barnes, is designed for educators in all grades and subject areas. Mr. Barnes will share the key elements of his Results Only Learning Environment (ROLE), a progressive classroom that discards all traditional teaching methods in favor of a student-centered, technology-rich classroom, where students grow to become independent learners. He will discuss his experience as an "old-school," rigid teacher who used outdated methods, as well as his transformation to a progressive, "guide-on-the-side" academic coach who encourages autonomy, collaboration, and technology integration. This 20-year classroom teacher is the creator of five online graduate courses on web-based instruction, a Discovery Education Network Star Educator, and creator of the award-winning how-to video site for teachers, http://www.learnitin5.com. Mr. Barnes' new book, ROLE Reversal: Achieving Uncommonly Excellent Results in the Student-Centered Classroom, was published by ASCD in February 2013.
To view the complete schedule of upcoming webinars, go to http://kdp.org/communities/webinars.php or contact Chris Beaman, KDP webinar counselor and event facilitator at 317-829-1527. Check the Resources Catalog for a listing of podcast titles or listen to a previous webinar now. For more information about Kappa Delta Pi, visit http://www.KDP.org or call KDP Headquarters at 800-284-3167.
Kappa Delta Pi, International Honor Society in Education, is a 501 (c) (3) organization established in 1911 to recognize and promote excellence in education, provide a reasoned voice for significant issues, and link learning communities of educators. Through its programs, services, and strategic partnerships, KDP supports the professional growth and teaching practices of educators throughout all phases and levels of their careers. The organization currently has more than 600 chapters and an active membership of 43,000 worldwide.