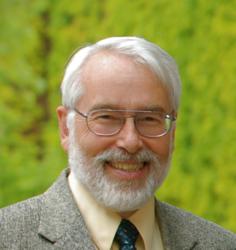 We need to think about how we prepare students for their future.
Indianapolis, IN (PRWEB) November 07, 2012
The concept of sustainability – environmental, economic, and social – is becoming part of the national discourse. And a key component of that dialogue is education for sustainable development. In partnership with UNESCO, a division of the United Nations (UN), Kappa Delta Pi (KDP) is working to advance the initiative of education for sustainable development (ESD) in teacher preparation programs across the country. Co-sponsored by the Association for the Advancement of Sustainability in Higher Education (AASHE), KDP will present a Panel Discussion, titled "Integrating Sustainability throughout Teacher Education," on November 14, 2012 from 8:00–9:15PM (EST) in webinar format. Panelists will explore how sustainability can be the foundation for teacher preparation programs. Institutions that have signed the University Presidents Climate Commitment will find the webinar informative for meeting the related mandates.
Among the panelists is AASHE Executive Director Dr. Paul Rowland, who also will moderate the webinar. "We need to think about how we prepare students for their future," he urges teacher educators. Dr. Rowland founded the Ponderosa Project at Northern Arizona University, where he directed the Center for Environmental Sciences and Education. Other panelists are Dr. Deborah ("Deb") Shanley, Dean of the School of Education at Brooklyn College, who has served in leadership roles for the National Network for Education Renewal and Teachers for a New Era; and Dr. Brenda Fyfe, Dean of the School of Education, Webster University, St. Louis, Missouri, where her faculty integrates sustainability, cultural responsiveness, and international perspectives into all undergraduate and graduate programs on more than 100 campuses.
Sustainability encompasses human and ecological health, social justice, secure livelihoods, and a better world for all generations. The panel plans to explain what education for sustainability is, provide examples of how sustainability fits into teacher education programs, describe partnerships that facilitate education for sustainability, and give participants an opportunity to join a network of teacher educators for sustainability.
Information about ESD, including lesson plans, guidelines, and resources, is available online at http://www.kdp.org/internationalinitiatives/sustainabledevelopment.php. Register for the webinar at https://www2.gotomeeting.com/register/577537794.
To learn more about Kappa Delta Pi, visit http://www.KDP.org or call KDP Headquarters at 800-284-3167.
Kappa Delta Pi, International Honor Society in Education, is a 501 (c) (3) organization established in 1911 to recognize and promote excellence in education, provide a reasoned voice for significant issues, and link learning communities of educators. Through its programs, services, and strategic partnerships, KDP supports the professional growth and teaching practices of educators throughout all phases and levels of their careers. The organization currently has more than 600 chapters and an active membership of 43,000 worldwide.