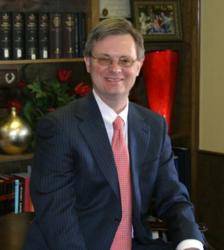 Filing for bankruptcy is a major decision that should not to be taken lightly.
Little Rock, AR (PRWEB) April 30, 2012
Kevin Keech, PA is pleased to announce a launch of a new website that provides valuable information for current and potential clients looking for legal help in the Little Rock area.
The new website provides helpful information to alleviate some of the uncertainty and fear from the legal process and offers basic information on bankruptcy process, debt restructuring options, foreclosure issues and business disputes.
"Filing for bankruptcy is a major decision that should not to be taken lightly," said founding attorney Kevin Keech. Prior to filing a bankruptcy, Keech recommends consulting with an experienced bankruptcy lawyer to decide whether it is the right choice. Often, emotions play a big role in this decision and make it harder to weigh the positive aspects of filing a bankruptcy versus the negative feelings of shame and uncertainty. A qualified third party will be able to look at the situation objectively and give advice that is based on sound reasons and experience.
"Our new website is structured to help current and potential clients get the information they need to find solutions to their legal needs," said Keech. "Our goal is for visitors to use the website for answers to initial questions they have, and then allow our firm to go into more detail through a consultation in which we will guide them through the options for resolving their unique problems."
Website visitors can learn how the experienced business law and bankruptcy attorney at Kevin Keech Law Firm can help them with many legal issues. Keech Law Firm has earned a reputation for providing prompt, comprehensive service while compassionately yet effectively representing clients throughout Little Rock, AR area.
About Kevin Keech, PA
Bankruptcy lawyer Kevin P. Keech founded Keech Law Firm, PA in April 2004 after practicing commercial law for several years at one of Arkansas' largest business law firms. In December 2008, Keech Law Firm relocated its offices to its present location at 4800 West Commercial Drive in North Little Rock, Arkansas.The firm brings valuable experience to our clients providing them with quality legal representation and personal attention in the following areas:
Consumer Bankruptcy
Commercial Bankruptcy
Business Representation
Real Estate Matters
Construction
The firm serves clients in Little Rock and throughout Arkansas, where it protects the rights of creditors, debtors and other individuals. Their new site details each practice area that the firm offers and provides biographical information about attorney Kevin Keech and other staff
The firm is planning on frequent updates to the website with news and information about bankruptcy law and consumer protection information. A new section of educational videos is also planned to be released shortly.
.
For more information about the firm, please visit Keech Law Firm website at http://www.keechlawfirm.com or call 501-221-3200.
Kevin Keech, PA
Keech Law Firm
4800 West Commercial Dr.
North Little Rock, AR 72116
501-221-3200