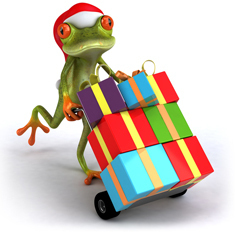 Memphis, TN (PRWEB) December 3, 2009
Kele is happy to announce the Special Delivery Free freight offer on web orders of $250 or more for the month of December 2009 to the lower 48 states. Kele has worked closely with customers to enhance the user interface and added new functionality that makes it easy to place orders quickly, find the information needed and connect with Kele personnel and other building automation professionals.
The order process has been streamlined to make it easy to place an order fast by adding a quick order pad. The quick order pad allows customers that know what what products they need to just copy and paste multiple items or enter them one item at a time. The quick order pad is available on every page on the site next to the site search.
Kele makes it easy to browse and search for products by two enhanced features, the advanced site search and the categorized product listing. Just type in keywords or product numbers in the search tab, which is available on every page in the site, and the results will appear quickly. Another new feature is the ability to drill down through product categories and subcategories to find exactly the right product, right now. So, whether customers are looking for actuators and dampers or any of the other thousands of products, it's easy to find what building automation professionals need.
Interacting with Kele personnel and peers has never been easier. A live support option helps customers get the information needed immediately. The blog helps keep up with happenings in the building automation systems industry. Need an answer? Have an answer? Visit the forum!
In addition to extensive product information and calculators available on the website, there's now a free iPhone app called the Kele Calculator. If you are in the building automation industry and have an iPhone, you need the Kele Calculator. It can be downloaded free from iTunes.
Take advantage of the Free freight Special Delivery offer and help us celebrate our new site. There are many more enhancements and new features to be rolled out in the coming months. If you have comments, questions, or ideas for new features, please contact Donna Pineau at 901-937-4917 or donna(dot)pineau(at)kele.com.
###