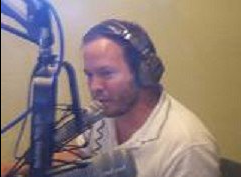 We can be #1 in all categories, showing the rest of the world what is possible from a free and self-governing nation.
Washington, D.C. (PRWEB) November 01, 2011
Scott Keller, running for the office of Presidency in 2012, calls for a move beyond protests and towards massive action. He has provided and continues to provide a list of projects that The People can take action on immediately, including and especially those who are in support of the Occupy Wall Street movement, to very quickly empower The People and turn this country in a positive and purposeful direction.
According to Mr. Keller, "I am as disgusted and as fed up as the protestors supporting the Occupy Wall Street movement and we all know in our hearts there's plenty to be upset about. Also, I am in absolute solidarity with the Occupiers: my thoughts, meditations, and prayers go out to those protestors who have been neglectfully and negligently injured by American riot police. But we have to stop pointing fingers. We have to stop trying to find fault. We have to start, instead, to look for the greatness in all people regardless of background or status and start understanding that we can resolve anything we put our minds and actions to."
"That being said, It's not enough to protest. It is absolutely imperative that We The People take action, and take it now. Not just any action, but purposeful actions such as controlling our own local politicians, offering solutions, starting local movements, starting local co-ops, starting local economic models including local currencies, helping the unemployed and/or homeless find good shelter, good food, and good clothing. There are many things we can all join together to do to make America change back to its roots. Protests may get the attention of the media, but they don't change the minds or hearts of those addressed by the protests. It's time to turn the tide in favor of the 99% in a way that lifts life for 100% of the people. It absolutely can be done."
"Our campaign is full of solutions. We believe in the people, all of the people. We know that the solutions are not on a linear left vs. right spectrum but rather many are on completely different and awesome vectors. We have a vision for a better America, full of the greatness that the Founding Fathers saw in us. We can be #1 in all categories, showing the rest of the world what is possible from a free and self-governing nation. We can free ourselves from greed and start creating a phenomenal future for ourselves, our children, and grand children."
"We have solutions for the economy both nationally and locally. We have solutions for much better retirements, much better education, an end to foreclosures and unemployment, to unsustainable energy, and much more. We, and the rest of the US population, are tired of finger pointing and rhetoric and misleading information and we are therefor offering something that people can embrace and can participate in."
"Be a part of the solution. Don't just vote for us, join us. Join the Keller 2012 campaign."
Scott Keller for President 2012
http://www.keller2012.com
press.secretary(at)keller2012(dot)com
http://www.keller2012.com/99percent
###