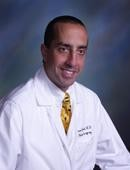 San Diego, CA (PRWEB) July 24, 2014
Pousti Plastic Surgery is pleased and excited to announce the practice's adoption of the new Keller Funnel 2 for breast augmentation and revisionary breast surgical procedures. Pousti Plastic Surgery has always been recognized in the plastic surgery community as always offering their patients the most recent and cutting edge in medical technology.
In 2009, the introduction of the original Keller Funnel refined the art of breast augmentation procedures. The new Keller Funnel 2 offers a revolutionary implant delivery device that enables Dr. Tom Pousti the ability to insert silicone implants gently and quickly, what his patients often refer to as the "no touch" technique.
The Keller Funnel is a clear, conical-shaped device that employs a no-touch technique when inserting silicone implants during breast augmentation and revisionary surgery. The sterile delivery system reduces the risk of bacteria contaminating the surface of the implant shell and enables Dr. Pousti to complete an even more successful procedure with precision and accuracy. Dr. Pousti is able to more easily visualize and orient the implant prior to insertion during surgery with the Keller Funnel 2.
The Keller Funnel 2 allows Dr. Pousti to make a smaller incisions, allowing for a faster healing process and less tissue damage for the patient as well as enhanced comfort and recuperation post-op. The funnel's interior hydrophilic coating creates a slick surface that reduces friction interface, allowing implants to easily and gently pass through the funnel.
Tom Pousti, M.D., F.A.C.S is double board certified in General Surgery as well as Plastic and Reconstructive Surgery. He has been a licensed physician for over 20 years and has been in private practice in Southern California for over 16 years. Dr. Pousti completed his Plastic Surgery training at Harvard with world-renowned surgeons at The Brigham and Women's Hospital in Boston, Massachusetts.
As a San Diego cosmetic surgery specialist, Dr. Pousti focuses on breast surgery, body contouring, facial rejuvenation and all types of revisionary surgery, and sees patients from all over the United States and worldwide. He is happy to see you in his Southern California office. For more information or to schedule a consultation, please contact (619) 466-8851 or visit http://www.poustiplasticsurgery.com.
###