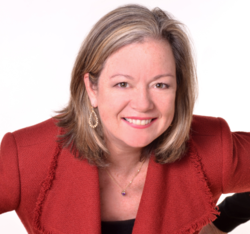 "Women today are more than health consumers. They are advocates, activists and agents of change in health care...for themselves and those they care for"
(PRWEB) June 25, 2012
When it comes to a woman's health and her desire to age with both verve and grace, today's marketers must know how to reach and connect with this powerful female audience of 40 million who straddle both sides of the 40 to 60-year-old midlife timeline.
A new marketing guide and e-book, How to Build Your Brand in Women's Health: HerRules And Your Tools in a Socially-Inspired World, identifies why and how this should be done. "Marketers today must avoid the easy trap of telling women what they want, instead of speaking with them on their terms. I want to help marketers of all kinds overcome the communications gap most companies fall into", says Kelley Connors, MPH the Founder and President of KC Health and The Brand Engagement Champion in Women's Health. "I launched this e-book to empower marketers to look at women through a new lens, where women are more than just health care consumers. Midlife women, in particular, are health and wellness advocates, activists and agents of change."
HerRules is an evolving resource and guide for marketers on effectively communicating to and with midlife women – though on-line marketing as well as face-to-face events - in order to successfully build their company brands and increase product awareness. Based on her expertise as a champion for women's health, Connors recommends that HerRules serve as the marketing mantra of companies and brands in the healthcare industry who want to attract and engage these savvy midlife women.
A Sampling of HerRules includes the following:

Listen to women on-line, don't just sell to them
Don't tell women what they want, start a dialogue
Support women's overall wellbeing with empowerment strategies
Facilitate on-line communities for women so they can network
Avoid use of women's social media power "in a pinch"
"When it comes to healthy living, medical issues, and aging well, women in midlife are profoundly committed and extremely active in online communities. Health and wellbeing marketers can and should capitalize on this by supporting this movement and joining in," says Connors.
Connors' own experience reaching out to and influencing dialogue with women is an ideal example of HerRules. Her approach is based both on research and her own insights from conversations with women after 50. Connors successfully built a community in which women can share and engage with each other. As the founder of Real Women on Health (RWoH), a women's health online community, she presents candid conversations on women's health to a growing community of women all across the country. Her forums have evolved to focus on a wide range of healthcare topics, including the physical, emotional, and financial aspects of health and wellbeing. Most importantly, the community is interested in empowering women like them to live healthy lifestyles and make the changes necessary to live well into their 90's.
Connors' community has thousands of forum members in her network, and over 20,000 downloads of her online radio programs. To keep her members engaged, Connors regularly surveys them to determine what issues are most important to them. For more information about HerRules go to KC-Health.com
About Kelley Connors
Kelley Connors is President of KC Health, a marketing consultancy focused on healthcare and health and wellness. She is a member of the Healthcare Businesswomen's Association, and Go Red for Women Corporate Council in Fairfield County. She is also on the Blogger Advisory Council for the American Cancer Society. Kelley was nominated a Woman of Innovation by the Connecticut Technology Council in 2010. As the Founder of Real Women on Health, a women's health on-line radio show and network of midlife women, Ms. Connors' mission is to empower women to be their own best health and wellness advocates. For marketers, she is The Brand Engagement Champion who puts her women-to-women insights and network to work for marketers who serve women's health and wellbeing.