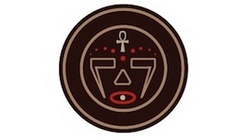 Our radio station, featuring a sampling of quality music from Africa and the Diaspora, has been streaming music online to an international audience 24 hours a day, 7 days a week since 2007
(PRWEB) September 14, 2010
Kemet Music Radio is excited to announce the launch of its new Web site showcasing Africa's rich legacy of cultural, urban, and traditional music. Through online streaming, our mission is to continue to bring the music of Africa in all its diverse and stylistic range to audiences around the world. We also strive to promote excellence in the field of African music and foster cultural exchanges between various African communities and other communities around the world.
Our radio station, featuring a sampling of quality music from Africa and the Diaspora, has been streaming music online to an international audience 24 hours a day, 7 days a week since 2007. We pride ourselves on selecting the very best music and encourage musical submissions from artists. We play cultural, urban and traditional music from Africa and the African Diaspora.
To be considered for airplay, artists must submit a musical press kit on http://www.sonicbids.com/kemetradio. Artists who submit to KMR via this site receive a two-week free trial of Sonicbids. Unlimited songs can also be submitted for a quality control fee of $5 each.
Kemet Music Radio has started it's own online label, Digital Orishas, an independent music label that promotes world class afro-centric music that is cultural, urban or traditional. We are pleased to have signed to our label, Iron Sheik, an iconic hip hop artist based in Toronto, and Kai Mwaafrika, a talented, neo-soul artist from Indianapolis. To become a fan of Iron Sheik and purchase his music please visit: http://www.reverbnation.com/label/digitalorishas#/ironsheik or visit major online retailers like iTunes.
To become a fan of Kai Mwaafrika and purchase her music, please visit:
http://www.reverbnation.com/label/digitalorishas#/kaimwaafrika or visit major online retailers like iTunes.
Iron Sheik and Kai Mwaafrika are both working on new material so stay tuned for more updates.
KMR's other services include audio file engineering to optimize sound quality of music files,mp3 encoding, and online sales of artists' merchandise. A full list of KMR's services is available on our Web site: http://www.kemetmusicradio.com/.
You can also purchase Kemet Music Radio t-shirts, hats and artists' merchandise at our merchandise store: http://www.zazzle.ca/kemetmusicradio
###