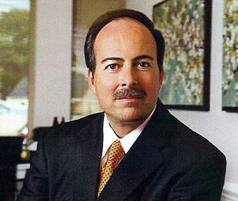 One of the bright spots in this bill is that now everyone can do Roth conversions regardless of their income.
Wilmington, Delaware (PRWEB) January 22, 2013
Ken Brackett of Lighthouse Financial says that the House agreed to the Fiscal Cliff proposal at the last minute by the Senate. This is something that had to happen, or $600 billion of mandatory tax increases and spending cuts would automatically go into effect. Mr. Brackett stated, "One of the bright spots in this bill is that now everyone can do Roth conversions regardless of their income. Prior to this, only those who made less than $150k annually could do the conversions."
The new opportunity to do the Roth conversion applies to individuals who have 401ks who are still working. Prior to this, individuals were not able to convert unless they retired, changed jobs or reached 59 and a half years of age. Ken goes on to say, "This is great news to those of us who believe that tax rates will be much higher in the future. Individuals can do the conversion at lower tax rates today and buy our tax on sale". Of course, the government benefits by more revenue (tax from the conversion), but this is short sighted as there will be a huge loss of revenue for them down the line as none of the Roth withdrawals will be taxable for multiple generations.
There has also been a permanent tax break for those making less than $400k individual and $450k married filing jointly. This is substantially higher than the $250k that was originally being proposed. This allows individuals to keep their current tax brackets, and allows them to benefit from the reduced tax rate for Long Term Capital Gains and Qualified Dividends. These tax rates both stay at 15%.
There has also been a permanent extension of the Alternative Minimum Tax Exemption; and the Estate Tax Exemption now is set at $5 million per person with the excess being taxed at 40%.
The next hurdle that Mr. Brackett foresees is the Debt Ceiling that will need to be extended in less than 2 months. He states, "the House will try to enforce spending cuts that should have been resolved during the Fiscal Cliff negotiations, and the Debt Ceiling will have to be extended continuously into the future. The probability of another USA downgrade is very likely."
In spite of all of this, Ken remains optimistic that "there is always a bull market somewhere". He is focusing on Growth and Value Strategies currently and is seeing great success in those categories.
About Ken Brackett
Ken Brackett, owner and founder of Lighthouse Financial Advisory Group is a Two-Time Winner of the a Five-Star Wealth Manager Award by both Delaware Today Magazine and the Philadelphia Magazine. Lighthouse Financial is registered with the state of Delaware, Better Business Bureau, the National Ethics Bureau and the National Association of Securities Dealers.
Ken is a prominent financial educator in the New Castle County area as well as a Registered Investment Advisor. His retirement classes are consistently oversold and he has done planning for the retirees of General Electric, the University of Pennsylvania, Rohm & Haas and DuPont. With an emphasis in accounting and finance, he graduated with a Bachelor's degree in 1988 and has worked with the senior age group since 1991.