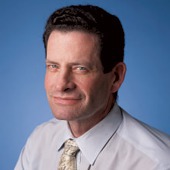 Woodside, CA (PRWEB) July 12, 2012
The July 16th issue of Forbes magazine marks Ken Fisher's 28th year writing for the publication. Ken Fisher's very first column, "Cherchez the Sales Rep," was published on July 16, 1984, the same year he published his first best-selling book Super Stocks. 365 columns later, he continues to write the monthly Portfolio Strategy column and is one of Forbes' most tenured contributors—the fourth longest-running columnist in the publication's 95-year history.
Ken Fisher's longevity is underpinned by his insightful, concise and often witty observations on investing, markets, stocks, economics and politics—anything and everything to help readers become better investors. He's seen everything from the stock market crash of 1987, the great bull markets of the 1980s and 1990s, to the Tech bubble of 2000 and the global market meltdown of 2008.
He began writing for Forbes the year Ronald Reagan ran for reelection against Walter Mondale. It was a boring year for the market after a long period when stocks overall performed poorly—much like now. But Ken Fisher is optimistic for 2012 and beyond. "This is not 1984, and I have stated before that I think we are in a more bullish 1993-type market," he writes in his latest Forbes column. "I see no valid reason stocks shouldn't do as well in the next 15 years as in my first 15 here. Don't let the seemingly futile gyrations in Europe keep you out of the market this summer," he continues.
Throughout the years, Ken Fisher has made numerous market calls through the pages of Forbes—and while his record isn't perfect, he has earned a respectable reputation for his forecasting capability. Independent third-party CXO Advisory Group assesses the accuracy of various experts in predicting the direction of the U.S. stock market. Its Guru Grades evaluates the accuracy of publicly available forecasts across almost 90 industry pundits. Looking at more than a decade of his Forbes writings, Ken Fisher consistently ranks in the top 5%.*
Ken Fisher's Forbes columns were chronicled in the book, The Making of a Market Guru: Forbes Presents 25 Years of Ken Fisher (John Wiley & Sons, May 2010). Current columns are available at Forbes.com, and an archive dating back to 1997 is available at the Fisher Investments website.
*As of 6/28/2012. Fisher Investments has no affiliation with CXO Advisory Group. Ken Fisher's market forecasts in Forbes represent his personal forecasts of the overall market and are not an indication of the performance of Fisher Investments. Not all forecasts may be as accurate as those in the past. Investing in securities involves the risk of loss. Past performance is no guarantee of future results.
About Ken Fisher
Ken Fisher is the founder, Chairman and CEO of Fisher Investments, an independent money management firm managing tens of billions for individuals and institutions globally. He is ranked #263 on the 2012 Forbes 400 list of richest Americans and #764 on the 2012 Forbes Global Billionaire list. In 2010, Investment Advisor magazine named him among the 30 most influential individuals of the last three decades. He has been writing the prestigious Portfolio Strategy column for Forbes for 28 years and is the fourth longest-running columnist in the magazine's 95-year history. He has published eight books, including recent best sellers The Only Three Questions That Count, The Ten Roads to Riches, How to Smell a Rat, Debunkery and Markets Never Forget (But People Do), all published by Wiley. His ninth book, Plan Your Prosperity, is due out in Fall, 2012. He has also authored numerous professional and scholarly articles, including the award-winning "Cognitive Biases in Market Forecasting," and has been interviewed and/or written about in many major American, British and German finance or business periodicals. He has a weekly column in Focus Money, Germany's leading weekly finance and business magazine.