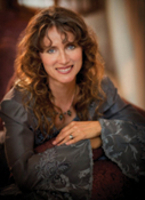 As unbelievable as it may sound, it's actually harder to make 5-figures than it is to make 6- and high 6-figures
Tucson, AZ (PRWEB) August 11, 2009
Million-dollar marketing coach for women entrepreneurs and award-winning small business expert, Kendall SummerHawk continues her free teleseminar series with Beyond Mindset: 5 Money Breakthrough Secrets That Will Instantly Transform Your Business Model, Increase Your Credibility and Put More Money in Your Purse In the Next 90 Days than You've Seen All Year. The series is free to women entrepreneurs and especially geared toward Coaches, Consultants, Designers, Trainers and Speakers. Spaces are limited but still available at http://www.moneymarketingandsoul.com for the free call taking place on Thursday, Aug 13, 2009.
Beyond Mindset reveals secrets to creating a 7-figure home-based business in 3 short years or less. Kendall will discuss how to break free of the fear that causes many entrepreneurs to undercharge, over deliver or discount their fees as well as tips on how to let go of the past in order to create a money legacy to be proud of.
"As unbelievable as it may sound, it's actually harder to make 5-figures than it is to make 6- and high 6-figures," says Kendall.
"That's why you must do whatever it takes to attend this free call. I'll reveal the 5 money breakthroughs every woman entrepreneur must make in order to have her marketing click into place and surge ahead with her income. Ignore these breakthroughs and trust me, you'll continue to experience the gut-wrenching money roller coaster I know you hate."
The teleseminar is for new and established business owners alike and is great for anyone who wishes to create incredible wealth doing what they love. It's free but spaces are limited so sign up now at http://www.moneymarketingandsoul.com to receive an additional special bonus video series.
Kendall will share moneymaking and life-saving ideas to transform any business model to create a continuous stream of 6-figure success.
According to Kendall, her series "is not for the faint of heart." "I'm going to get pretty personal and tell you the truth - no fluff and no "generalities."
Kendall will also be introducing her brand new Money Archetype system, it's all about the single biggest reason why we unconsciously push money away and how we can change to attract and encourage wealth. It's all a preview of her exciting live event Money, Marketing and Soul Intensive: Your Blueprint for a Joyful and Authentic Million Dollar Business scheduled October 15-18, 2009 in Tucson, Arizona.
Kendall SummerHawk, the Million Dollar Marketing Coach, is an expert at helping women entrepreneurs, at all levels, design a business they love, charge what they're worth and get it. Kendall delivers simple ways entrepreneurs can design and price their services to quickly move away from 'dollars-for-hours work' and create more money, time, and freedom in their business. For free articles, free resources and to sign up for a free subscription to Kendall's Money, Marketing and Soul weekly articles visit http://www.kendallsummerhawk.com.
###