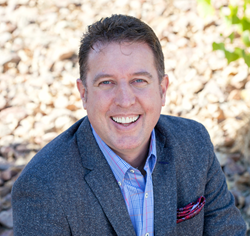 The biggest factor that determines whether you fail or succeed, is your ability to be consistent.
(PRWEB) February 06, 2015
The 72 Hours of Power Conference has been created with the intention of motivating those looking to increase revenue and radically impact their business for the better. This event is designed to help entrepreneurs and business professionals take their careers to the next level and start achieving, and exceeding, their revenue goals.
This conference features an all-star lineup of experts dedicated to helping their audience succeed and reach their goals. Among the expert speakers at this conference is the Multi-level Marketing Master, Ken Dunn. Ken has had a hand in the success of multiple start-up companies and brings a wide range of experience to the table. Dunn is no stranger to both the highs and lows of business and at the 72 Hours of Power conference, he will share the secrets of sales and prospecting that have led him to massive success.
Dunn is a top expert in the direct-selling industry. He is also a gifted speaker who possesses the uncanny ability to instantly captivate an audience, and share his expertise in a way that will motivate listeners, while providing a clear action plan for their future growth.
In addition to being an author, speaker and business expert, Ken is currently the CEO of Next Century Publishing and its imprints: Rebel Press and Obstacles Press. He will be releasing his new book, "The Greatest Prospector in the World" through Next Century in the coming months.
Ken Dunn and the rest of the expert panel at the 72 Hours of Power conference can be viewed from February 6th to February 8th, 2015, beginning at 11:00 AM EST via an online stream. Additionally, those interested in attending in person will report to Victory Ridge Retreat Center in Ellicott City, MD. For further information and to sign up, visit: http://www.72hoursofpower.com/.
About Ken Dunn:
Ken Dunn has been an entrepreneur for 20 years. After leaving a 14-year career in investigative policing, he has started and grown successful businesses in the mortgage, property management, direct selling and publishing industries. He is now the CEO of Next Century Publishing, which is referred to as a "hybrid" book publishing company as it incorporates aspects of both self-publishing and traditional publishing.
Ken has always created teams to support the growth of the businesses, and then led those teams by generating leads through prospecting. He has traveled to countries on every continent and trained people in a dozen industries on prospecting and selling. His most recent books, "The Most Important Minute" and "Being the Change," have sold over 200,000 copies.
Ken has been featured in several books including: "The Greatest Networkers in the World" and "Best, Worst, First." In direct selling, he is known as one of the greatest prospectors in history. Ken has published dozens of articles on business and marketing strategies, sales and prospecting for Entrepenuer.com, CEOMagazine.com and many others.