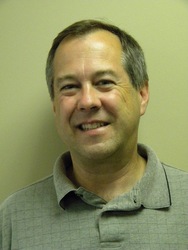 We are thrilled that Kurt has joined Kenmode
Algonquin, IL (Vocus) July 20, 2010
Kenmode Precision Metal Stamping announced that Kurt Gascho has been named Vice President of Finance. Gascho will be responsible for all of the accounting, financial reporting and analysis for Kenmode, as well as the coordination of all banking, auditing and regulatory requirements.
"We are thrilled that Kurt has joined Kenmode," states Kurt Moders, Kenmode's President. "Kurt's aptitude and experience certainly adds depth to our management team."
Gascho has worked previously as a Division Controller in both manufacturing as well as sales and distribution environments where he managed a variety of accounting areas including reporting, analysis, forecasting and budgeting. Gascho's most recent employer was SKF Sealing Solutions, where he worked for over 20 years. Prior to that, Gascho worked for 3 years at Household Finance and 2 years at Union Pacific Corp.
"I was interested in joining a smaller organization where I would be more able to actively impact the operational aspects of a business," states Gascho. "I was impressed with the history as well as future potential for Kenmode. The management team and the rest of the company work well together in a true team environment."
Gascho has a BS degree in Accounting from the University of Iowa and has also been a CPA and member of the AICPA since 1989.
About Kenmode Precision Metal Stamping
Kenmode manufactures complex, high-precision custom metal stampings and assemblies for the automotive, electronics, consumer goods, insert molding, and medical device industries. Kenmode employs the latest technology available throughout the design and production process, including 3D design, robotics, in-die sensors and video inspection systems. Kenmode has the ability to handle a wide range of materials and component parts from micro miniature stampings to large automotive parts.
###