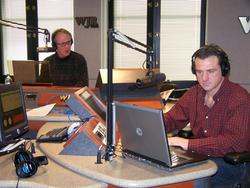 Sears sells Kenmore appliances to simplify laundry, mealtime, and clean up for their customers
Canton, Mich. (PRWEB) March 6, 2008
Kenmore parts inventory grows at RepairClinic.com adding to the more than one million brand-name appliance parts currently available for delivery to DIY consumers. Visitors can save time and money by fixing their own appliances with the free repair help available online at http://www.RepairClinic.com .
As an additional source in the marketplace, the RepairClinic.com PartDetective® database assists customers in identifying the right Kenmore parts for major home appliance repairs and provides a photo of the part with pricing and availability information. Kenmore appliance owners can find common items such as the motor coupling for direct drive washers, gas igniter kits, dryer belts, and thermal fuses, along with repair manuals for many appliances.
Consumers who visit RepairClinic.com can also sign up for a free monthly electronic newsletter that provides valuable maintenance tips, straight from the experienced RepairGuru® staff. Appliance recall and warranty information is also available.
"Sears sells Kenmore appliances to simplify laundry, mealtime, and clean up for their customers," says Chris Hall, a former appliance technician himself and founder of RepairClinic.com. "In addition to the resources Sears provides, we also want to make it as efficient as possible for people to get smart solutions to their repair problems and to find the full range of both new and older Kenmore parts."
To provide live, free home appliance repair help, RepairClinic.com hosts "The Appliance Repair Show" every Sunday on News/Talk 760 WJR Radio in Detroit from 9 a.m. to 10 a.m. ET. DIY listeners across the U.S. can access the show via the radio station's "Listen Live" area on their website, wjr.com.
Founded in Canton, Mich., in 1999, RepairClinic.com® is the most comprehensive online resource for do-it-yourself home appliance repair help, parts and information. The site features more than 80 appliance brands across 16 appliance types, including washers, dryers, refrigerators, stoves, ovens, and dishwashers. Do-it-yourselfers use the intuitive database, PartDetective®, to find the part they need or the leading-edge service, RepairGuru®, for customized, free repair help. Kenmore parts are stocked in a 72,000 sq. ft. facility and shipped the same business day. Visit http://www.RepairClinic.com for more information.
Kenmore® is a registered trademark of Sears, Roebuck and Co., a wholly owned subsidiary of Sears Holdings Corporation.
# # #