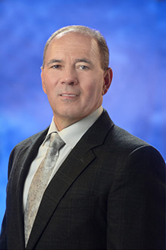 Joining Kennedy Law not only allows me to work with Steve again, but it also allows me to expand my practice by offering additional legal services to my clients.
Dallas, Texas (PRWEB) August 22, 2016
Kennedy Law, LLP announces that Randall M. Foret ("Randy") has joined the firm to help advance the firm's regional and national commitment to better serve its clients. Randy brings 25 years of complex commercial litigation experience to the firm including experience working with a multi-national firm and as general counsel for a small high tech startup. Although Randy will be based in the Houston office, his litigation and regulatory practice are national in scope.
About Kennedy Law, LLP
Kennedy Law LLP focuses its practice on complex commercial litigation, especially in the area of intellectual property disputes. The firm is often called upon to assist clients with disputes related to trademarks, copyrights, patents, trade secrets, non-competes, whistleblower complaints and securities fraud. Although the firm is based in Dallas, it has an office located in Houston and frequently represents clients in disputes located in other Texas venues. The goal of the lawyers at Kennedy Law, LLP is to provide cost-effective and efficient solutions that solve all of a client's legal needs. The addition of Randy to the firm's team of lawyers now allows the firm to provide representation to clients that have regulatory, securities and oil & gas royalty-related issues.
About Randall M. Foret
During his 25 year tenure as an attorney, Randy has represented a wide variety of clients – including startups, inventors, broker-dealers, registered representatives, construction companies, the CEO of a Fortune 500 company and a variety of oil & gas related clients such as operators, service companies and royalty and working interest owners – in litigation and arbitrations throughout the U.S. For the past 15 years, Randy has focused his practice on securities-related litigation, including class action and regulatory matters, and oil & gas related disputes. Randy has 1st chair litigation experience in the state and federal courts in all of the major cities in Texas. He has also been involved in arbitrations in numerous arbitration forums including AAA, NASD / FINRA and ICDR.
Prior to attending law school at Temple University School of Law, Randy worked as a drilling fluids engineer on a variety of land-based and offshore drilling vessels located in the Gulf of Mexico and the Santa Barbara Channel. Randy is also a member and the outside general counsel of an alternative energy startup that has an extensive patent portfolio that revolves around the use of plasma to treat liquid and solid waste. Randy's "hands on" experience in both the traditional energy and alternative energy sectors is extremely valuable to those clients seeking an attorney who has personal experience in their fields. Additional information regarding Randy's practice can be located at: http://www.saklaw.net/attorneys/randy-foret/
The implication of the new hiring
Randy's wealth of securities and energy-related experiences and his "hands-on" industry knowledge has already made him a key addition to Kennedy Law, LLP. The addition of Randy to our team is an indicator of the firm's commitment to retaining experienced counsel who are capable of efficiently diagnosing a client's legal problems and effectively providing a solution to those problems.