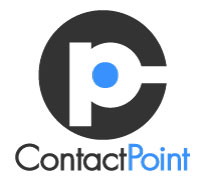 We are excited to partner with Kennedy Training Network to offer LogMyCalls to KTN's existing and future clients.
St. George, UT (PRWEB) May 17, 2012
ContactPoint today announced an alliance partnership with Kennedy Training Network (KTN) to integrate its LogMyCalls platform into KTN training, call assessment and coaching services. This means that KTN now offers its training, coaching and mystery shopping clients a new alternative to traditional "shop calls."
Now KTN's sales and guest service coaches can listen to real calls from real world callers as they interact with all guest service and sales departments including group sales, front desk, reservations, catering, and outlets such as F&B, spa, and recreation, where applicable.
"We're absolutely thrilled about the enabling technology LogMyCalls provides," Doug Kennedy, Founder and President of KTN said. "For years the ability for the hotel industry to monitor, record, track and score its calls has been limited to expensive 'black box' telephone equipment-based tools that only the largest of KTN's call center clients could justify. Now hotels of any size and market segment can better-manage what guests and prospective guests experience every day."
"Doug Kennedy and the Kennedy Training Network have an incredible reputation, we are honored to be working with them to offer LogMyCalls to their future and existing clients worldwide," ContactPoint CEO, Jason Wells said. "LogMyCalls gives KTN the ability to expand its training, coaching, and call assessment services. And we are excited to allow the industry to hear their staff interact with actual callers. Extracting data from actual calls is simply more powerful and useful than shop calls."
All KTN LogMyCalls clients can simply login to access their inbound 800 and/or local phone numbers and review an extensive menu of call tracking data, from marketing, to revenue management, to operations and even staffing. Additionally, hotels and call centers who subscribe to KTN's call auditing, assessment, and coaching services will ensure that their managers and supervisors receive a steady stream of pre-sorted calls that are sorted, flagged, and/or scored, making it easy to coach frontline associates regardless of how many distractions pop-up in the course of their workday.
To learn more about the KTN/LogMyCalls partnership email KTN at info(at)kennedytrainingnetwork(dot)com or call (954) 981-7689.
About ContactPoint
ContactPoint is the world leader in marketing and sales optimitics. Their new product, LogMyCalls, provides inexpensive tools for hotels seeking to optimize marketing and sales performance. These tools—phone call tracking, call recording and call performance scoring—allow hotels to determine which training methods are effective and transform their ability to provide service and secure reservations, sales, and guest service experiences over the phone. For more information visit LogMyCalls.com or call 866-811-8880.
About Kennedy Training Network
Kennedy Training Network (KTN) is the lodging industry's best source for customized hotel training workshops, conference presentations, and private individual hotel team webinars. KTN specializes in reservations sales, hospitality and guest service excellence, hotel sales training, and front desk profit optimization. KTN is also a leading provider of traditional hotel industry mystery shopping for hotel brands, management companies, and individual hotels from all market segments. Visit KennedyTrainingNetwork.com