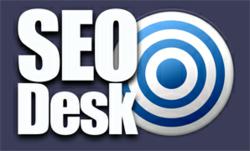 Kent (PRWEB UK) 20 April 2013
The start of Spring not only sees lighter nights and people cautiously talking about barbecues, it is the beginning of the wedding season. Weddings can take place all year round but for traditionalists, it is hard to beat the majesty of a Spring or Summer wedding. The right setting can provide the perfect backdrop for the biggest day in a couple's life and London Golf Club is pleased to announce a re-launch of their Kent wedding services.
There are many Kent wedding venues to choose from but few can match the majesty and splendour that the London Golf Club can provide. Of all the wedding venues Kent has to provide, very few are actually located on the North Downs. This setting provides a wedding venue that is not only picturesque, perfect for the wedding photos but it provides a private and secluded venue too.
The venue has been focusing on providing a credible weddings Kent venue for a considerable time now which has seen staff members fully trained in customer service and wedding planning. This knowledge forms the basis of the new wedding venue service that the club is able to provide. In addition to providing a venue, club employees will be able to provide planning assistance, including the locating and hiring of:
Flowers
Photographers
Toastmaster
Entertainment
London Golf Club is also able to provide a venue and ceremony planning service which will take care of every minute detail, ensuring that the bride and groom can focus on other matters relating to their big day.
Kent weddings have the reputation of being big affairs but with 700 acres and a driveway that lasts for one mile, London Golf Club is able to be weddings in Kent venue that beats all others. The Great Hall will provide the perfect entrance point for all guests and a full drinks reception, including champagne, Bucks Fizz, Pimms and canapés can be provided for all guests.
With a patio, terrace and a backdrop overlooking two Championship Golf courses, the scene is set for wedding photographs, helping to create memories that will last a lifetime. London Golf Club have been providing wedding packages and services for 15 years but this relaunch provides a greater level of service and planning which ensures that the happy couple has everything taken care of for them.
About London Golf Club:
With two international golf courses, The Heritage and The International, London Golf Club in Kent has long been regarded as one of the best places to play golf in the capital and indeed, all of England. The club also provides venue facilities of a high calibre, ensuring that meetings, conferences and weddings can take place in a setting that befits the occasion. Whether people come to the club for golf or to celebrate, London Golf Club provides a setting that lives in the memory.