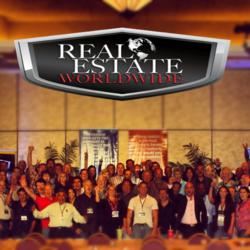 "There has never been a training event like this before. It was truly one of a kind."

- Kent Clothier
SCOTTSDALE, ARIZONA (PRWEB) January 16, 2013
Real Estate Worldwide, Inc. just closed the doors on a first of it's kind event called "Total Access".
This training event took place January 7th - January 12th in Scottsdale, Arizona and was truly a "one of a kind" training event for real estate investors.
"We didn't hold anything back", said Kent Clothier, the CEO of Real Estate Worldwide, Inc. "It was important that we took each of our attendees through a step by step process of how they can implement these proven successful strategies in their own market."
Over the 6 day event, each attendee was taught the following:

Top online marketing strategies
Top lead generation strategies for both online and offline
How to create and monetize your Facebook Fanpage
How to create free leads using Youtube
How to generate cash buyer leads for your real estate business
How to create motivated seller and private money leads for your real estate business
Reverse wholesaling to flip your first property
Business setup and structure for employees and virtual assistants
Negotiating with buyers, sellers, and private money lenders and all scripting
Estimating rehab and repair costs for any property in under 5 minutes
Deal structure and scaling a business
And each attendee was also taken on a private property tour to look and "before" and "after" properties to help to understand the process of creating their own real estate business.
"It was an exciting event and the feedback was simply off the charts", says Clothier. "I know for a fact that every attendee left Total Access believing that they had just received an education that is now priceless. They have the knowledge, the tools, the passion, and the motivation to go make things happen now."
Real Estate Worldwide, Inc. is a real estate, marketing, and business education business that believes in providing entrepreneurs with the tools, knowledge, and motivation to create their own successful business in any real estate market.
Real Estate Worldwide, Inc.'s SMART System (Strategic Marketing And Real Estate Training) is an online tool and training system that instantly connects real estate investors with cash buyers and private lenders in their own market. This one tool has revolutionized the real estate investing industry by eliminating investors needs for traditional lending institutions or banks.
Learn more by visiting on Facebook: http://Facebook.com/MyREWW
The next Real Estate Worldwide Total Access event will be held the first week in June in Scottsdale, Arizona.
Contact the Real Estate Worldwide office for more details at 800-REWW-041