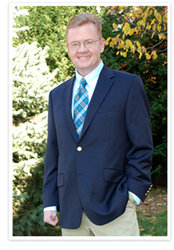 If you plan ahead, you can take steps that will help to reduce your chances of being involved in a car wreck.
Lexington, Kentucky (PRWEB) November 18, 2010
Plan ahead to help you avoid winter car accidents and to protect your rights if you happen to be involved in one, says Lexington personal injury lawyer Frank M. Jenkins III.
Jenkins, speaking during Kentucky's "Winter Weather Awareness Week," November 14-20, says motorists should ultimately be aware that poor winter weather conditions, such as snow, ice, sleet and fog, can increase the risk of automobile accidents.
"If you plan ahead, you can take steps that will help to reduce your chances of being involved in a car wreck," says Jenkins, whose Lexington personal injury law firm, Frank Jenkins Law Office, represents vehicle accident victims throughout the state of Kentucky.
"Of course, you can't avoid an accident when it is caused by the negligence or recklessness of another driver," Jenkins says. "In those cases, you should have a checklist to make sure you collect information that could be important to any claims that you pursue going forward."
Jenkins suggests that motorists use the next few days and weeks to check their tires, brakes and windshield wipers on their car. Storing items in your car, such as a hat, gloves, flashlight, cables, tire-changing equipment, first aid kit and cell phone are also important.
If you are involved in an accident, Jenkins says it would also be helpful to have a written checklist of steps that you should immediately take, including:

Getting the name, license number and insurance information of the other driver or drivers involved in the car wreck.
Getting the names and contact information for any eyewitnesses.
Making sure you obtain the police report number from the police officer on the scene as well as the officer's name and contact information.
Taking photos of the car accident scene, including photos of the cars involved, skid marks, stoplights, street signs and surrounding shrubbery or other objects.
"The number one item on your list, of course, would be to make sure a medical professional examines you for any physical injuries you may have suffered," Jenkins says. "You should also visit the doctor within a few days after the accident because you may have internal head, organ or spinal cord injuries that aren't immediately apparent."
If you believe you may have a personal injury claim connected to a winter weather car accident, Jenkins says you should immediately contact an experienced automobile accident attorney.
"Information you collect could be useful to the lawyer in evaluating your claim," Jenkins says.
About the Frank Jenkins Law Office
The Lexington, Ky., personal injury attorneys of the Frank Jenkins Law Office handle injury and accident cases, including motorcycle accidents, car accidents, truck accidents, wrongful death, workplace accidents, construction accidents and Social Security disability claims. For more information, contact the Frank Jenkins Law Office today at 1-800-CAR-WRECK, locally at 1-859-389-9344, or through the firm's online contact form.
# # #