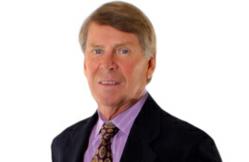 Elder abuse is a disturbing and growing problem in our society. Each year, hundreds of thousands of older people are victims of neglect and exploitation that all too often goes unreported.
Bowling Green, KY (PRWEB) June 17, 2011
Advocacy groups rallied across the globe June 15 in recognition of World Elder Abuse Awareness Day. But two Kentucky attorneys who regularly see the horrors of nursing home abuse and neglect say people should be on the lookout for signs of elder abuse every day.
"Elder abuse is a disturbing and growing problem in our society," says J. Marshall Hughes, a Bowling Green personal injury attorney and founding partner of Hughes & Coleman, which handles Kentucky nursing home abuse and neglect lawsuits. "Each year, hundreds of thousands of older people are victims of neglect and exploitation that all too often goes unreported."
In fiscal year 2010, the Kentucky Department of Community Based Services received 13,491 reports of suspected abuse of individuals over age 60, the largest number of complaints it has received since it began reporting data in 2006.
The department investigated 7,365 of those complaints, and more than 1,800 were substantiated, according to the state Cabinet for Health and Family Services' annual report.
"Of course, even one complaint or verified claim is too many," says Lee Coleman, a Bowling Green lawyer and Hughes & Coleman co-founding partner who handles nursing home-related personal injury and wrongful death lawsuits.
"It's important for people to realize that elder abuse doesn't only have to be physical abuse, though we certainly see that from cases involving private caregivers, family members and nursing home staff," Coleman says. "It could also be verbal and emotional abuse, not to mention financial theft."
The Administration on Aging reports that older people in the United States lose $2.6 billion or more each year due to financial abuse and exploitation.
Hughes and Coleman suggest that people look for key warning signs that could signal their loved one may be the victim of elder abuse, including:

Bruises, pressure sores, broken bones, abrasions or burns
Unexplained withdrawal from normal activities
Depression
Sudden decline in alertness
Signs of sexual abuse
Poor hygiene
Weight loss
Tense relationships between caregiver and the older person.
"That's not an exhaustive list," Hughes says. "Any symptom that makes you feel uncertain about the level of care your elder loved one is receiving in a nursing home or other setting merits further investigation, either on your own or by contacting a lawyer who can counsel you on what legal options are available."
Indeed, there are laws in place to protect the elderly in Kentucky, both attorneys say. The Kentucky Adult Protection Act (KRS Chapter 209) and other adult protection laws (922 KAL 5:070) required the development of an oversight committee to develop model protocol to address elder abuse in the state.
Nationwide, President Barack Obama and Congress passed the Elder Justice Act and Patient Safety Abuse Protection Act in 2010 to further improve care for elders.
"The laws address vital quality-of-life issues for people who may not be able to protect themselves or are afraid to speak up when they are wronged," says Coleman, whose firm has offices in Bowling Green, Louisville and Elizabethtown. "That's why elder abuse is often called a 'silent crime.'"
About Hughes & Coleman Injury Lawyers
Hughes & Coleman Injury Lawyers, with Kentucky offices in Bowling Green, Elizabethtown and Louisville, is dedicated to protecting the rights and interests of nursing home abuse and neglect victims, as well as the families who care deeply about their elderly loved ones.
Partners J. Marshall Hughes and Lee Coleman are accomplished injury attorneys and advocates for people who have suffered from nursing home neglect and abuse, as well as auto accidents, brain injury, drug injury, defective products, environmental dangers, fire and burn injury, insurance disputes, motorcycle accidents, premises liability, Social Security disability, stock fraud, truck accident injury, workers' compensation and wrongful death.
For more information contact Hughes & Coleman Injury Lawyers at (800) 489-6000 or use the firm's online contact form.
###