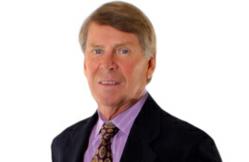 During these hard economic times, some people are trying to improve their financial situation by conning, defrauding and outright robbing older Americans.
Bowling Green, KY (PRWEB) June 25, 2011
A new study shows elder financial abuse has reached "epidemic proportions," and potential victims and their loved ones need to be on alert, says Kentucky elder abuse attorney J. Marshall Hughes.
"During these hard economic times, some people are trying to improve their financial situation by conning, defrauding and outright robbing older Americans — many of whom suffered through the Great Depression and rebuilt this country with hard work and thriftiness after World War II," says Hughes, a founding partner of the Bowling Green nursing home abuse and neglect law firm of Hughes & Coleman Injury Lawyers.
Hughes cited a report released earlier this month that estimates elder financial abuse cost older citizens $2.9 billion last year. That figure is up from $2.6 billion in 2008.
The MetLife Mature Market Institute, the National Committee for the Prevention of Elder Abuse and the Center for Gerontology at Virginia Tech prepared the report.
The researchers analyzed news articles about elder financial abuse to generate insights about the different types of crimes, victims and perpetrators and found that:

People between the ages of 80-89 were the most likely to be targeted, and nearly twice as many women were victims.
Most of the victims lived alone but required some degree of assistance with home maintenance and healthcare. They tended to value their independence, which they feared could be taken from them, and most had some outward sign of vulnerability.
Nearly 60 percent of the perpetrators were men, and they were mostly between the ages of 30-59. Female perpetrators typically were younger.
The elder abuse came at the hands of strangers in 51 percent of the cases reviewed. People connected to businesses were to blame for 12 percent of the elder financial abuse cases, and the balance consisted of Medicare and Medicaid fraud.
Deceit, threats and emotional manipulation were used in the bulk of the reported cases of elder financial abuse, but physical and sexual violence were also factors.
"This study revealed some very scary statistics, but what's more alarming is that so many of these cases go unreported because the victims are ashamed that they got taken advantage of or they don't want to get the perpetrators in trouble because they are family or friends," says Lee Coleman, a Bowling Green elder abuse and neglect lawyer and Hughes & Coleman co-founder.
Coleman stresses that it is crucial for victims to come forward and seek the counsel of a qualified Kentucky elder abuse attorney to help them protect their rights. Also, trusted family members and friends should check in with elders and speak up if they see indications that someone could be taking advantage of them.
Warning signs include:
Inability to explain or confusion about recent financial transactions.
Unusual financial activity, such as frequent ATM use or bank withdrawals.
Withdrawals from accounts that incur penalties, such as certificates of deposit.
Increased activity on credit cards.
Changing account beneficiaries or adding new authorized signatures.
Changing property titles or refinancing real estate.
Changing wills and trusts.
In addition to family members and acquaintances, Hughes says he has seen cases of elder financial abuse carried out by financial advisors, caregivers, nursing home employees, insurance salespeople and even other lawyers.
"The attorneys at Hughes & Coleman will work hard to help victimized seniors recover what was taken from them," he says.
About Hughes & Coleman Injury Lawyers
Hughes & Coleman Injury Lawyers, with Kentucky offices in Bowling Green, Elizabethtown and Louisville, is dedicated to protecting the rights and interests of nursing home abuse and neglect victims, as well as the families who care deeply about their elderly loved ones.
Partners J. Marshall Hughes and Lee Coleman are accomplished injury attorneys and advocates for people who have suffered from nursing home neglect and abuse, as well as auto accidents, brain injury, drug injury, defective products, environmental dangers, fire and burn injury, insurance disputes, motorcycle accidents, premises liability, Social Security disability, stock fraud, truck accident injury, workers' compensation and wrongful death.
For more information contact Hughes & Coleman Injury Lawyers at (800) 489-6000 or use the firm's online contact form.
# # #