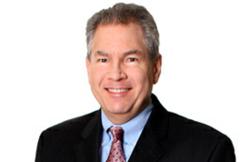 There are many different forms of nursing home abuse and neglect, and neglect of residents' oral health is one of the most prevalent and, unfortunately, overlooked forms.
Bowling Green, KY (PRWEB) May 05, 2011
A Bowling Green personal injury lawyer said this week that a report about a Hickman County nursing home resident whose denture problems were neglected by staff has exposed a serious problem in the state's nursing homes.
The Lexington Herald-Leader reported last month that the Clinton nursing home had not removed the resident's dentures for six months, which led to them becoming "corroded" and nearly triggered a life-threatening infection.
The nursing home received a Type A citation from Kentucky state officials – issued in situations involving an immediate threat of death or injury to a nursing home resident – lost its federal funding and was closed down temporarily, the newspaper reported.
"There are many different forms of nursing home abuse and neglect, and neglect of residents' oral health is one of the most prevalent and, unfortunately, overlooked forms," said Lee Coleman, a partner in the personal injury law firm of Hughes & Coleman who represents Kentucky elderly abuse and neglect victims and their families in personal injury and wrongful death cases.
"Neglect of oral health is a serious concern because it can lead to infections, strokes, heart disease and other problems that can have a catastrophic if not fatal impact on nursing home residents who may already be in frail condition," he said. "If a Kentucky nursing home is neglecting its residents' oral health, then it needs to be held fully accountable."
Coleman pointed to the 1987 Omnibus Reconciliation Act (OBRA), which requires any long-term care facilities that receive Medicaid or Medicare funding to provide annual oral health assessments of residents as well as routine and emergency dental treatment.
However, the 2005 Kentucky Elder Oral Health Survey found that almost 80 percent of 413 nursing home residents it had examined had "fair to poor overall oral health" such as bleeding gums and mouth pain, and nearly one-third of the residents had not been examined by a dentist in more than five years.
"It's clear that many Kentucky nursing homes and long-term care facilities are not fulfilling their legal mandate to provide dental care to residents," said J. Marshall Hughes of Hughes & Coleman, an experienced personal injury lawyer who has handled numerous Kentucky nursing home neglect cases.
If a nursing home resident or their loved ones believe that a nursing home's failure to provide proper oral health care has caused serious health problems, Hughes said it is important to seek legal advice and representation.
"When a nursing home fails to ensure a resident's legal rights are respected, then it's important to work with a legal team that respects those rights and will work hard to protect them," Hughes said.
About Hughes & Coleman Injury Lawyers
Hughes & Coleman Injury Lawyers, with Kentucky offices in Bowling Green, Elizabethown and Louisville, is dedicated to protecting the rights and interests of Kentucky nursing home abuse and neglect victims, as well as the families who care deeply about their elderly loved ones.
Partners J. Marshall Hughes and Lee Coleman are accomplished injury attorneys and advocates for people who have suffered from nursing home neglect and abuse, as well as auto accidents, brain injury, drug injury, defective products, environmental dangers, fire and burn injury, insurance disputes, motorcycle accidents, premises liability, Social Security disability, stock fraud, truck accident injury, workers' compensation and wrongful death.
For more information contact Hughes & Coleman Injury Lawyers at 800-489-6000 or use the firm's online contact form.
# # #