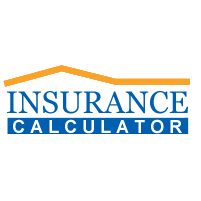 Louisville, KY (PRWEB) November 06, 2012
Individuals residing in or people who are planning to migrate to the state of Kentucky can now use InsuranceCalculator.net as a guide and learn how to apply for permits and become insured. Insurance Calculator Inc., America's leading auto insurance provider, publishes a Kentucky auto insurance guide that is freely accessible online at its company website. "On our recently renovated website focused on auto insurance, we offer more than just competitive quotes," said Stephanie Vettaikam, VP of Marketing of Insurance Calculator Inc. "The guide contains all the critical information one must know regarding to the rules and regulations in the auto insurance industry in Kentucky."
The guide is split into 7 different sections starting from the list of quotes from the top-rated insurance companies in Kentucky, an overview of the auto insurance industry in the state, the minimum requirements on auto insurance, the steps to apply for driver's license, the steps to acquire motorcycle endorsement, the steps to receive commercial vehicle license, to the official federal contacts and additional auto insurance resources in the state.
"Whether if you plan to drive a car, ride a motorcycle, or operate a commercial vehicle, you must abide to the laws and regulations set by the state," said Stephanie. "Follow the steps shown in the guide is the quickest way to receive your first permit." Competitive quotes from the top-rated auto insurance providers throughout the state are also provided in the guide, for those who are looking to become insured.
For more information, visit: Kentucky Auto Insurance Guide