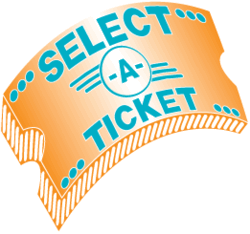 ...from regular bettors to celebrities who are there more for the photo op, everyone wants to be at the Kentucky Derby.
Riverdale, NJ (PRWEB) April 12, 2012
For over 130 years, the 1st Saturday in May has played host to the Kentucky Derby. The event is a one-of-a-kind experience that blends the best that American horse racing has to offer with some of the latest in fashion and cocktail trends. In short, it is a wonderful celebration of the great sport of horse racing.
You need not know the names of jockeys, trainers or horses in order to partake in the fun at Churchill Downs. Folks that are interested in purchasing Kentucky Derby tickets should do so sooner rather than later, as the annual event is always packed to the rafters, and the 2012 Kentucky Derby is expected to be a hotter ticket than in past years as a result of a highly competitive field.
Like every year, the 2012 Kentucky Derby will bring together about 20 of the most successful horses in North America over the past year. Many of them have been dominating the competition at their local tracks, and some of the horses will come into the race undefeated. How the horse and its jockey handle the intense pressure of the crowd and the millions watching on television at home will determine who rises and who fails.
Those that are able to get their hands on Kentucky Derby tickets will see a slew of races before the big event, which is a one and one-quarter mile race on dirt. Some of the entries that are already garnering major attention include Union Rags, Create Cause, Hansen and Gemologist. Each horse has laid waste to their local competition and will likely be coming into the race as favorites.
Those that like to partake in the gambling aspect of the race will certainly be breaking down and analyzing the field in the coming weeks, and large fistfuls of money can be made if a wager is placed on the winning horse. In 2005, for example, a horse named Giacomo won the Kentucky Derby at the odds of 52-1, which meant that a $2 bet on Giacomo to win paid $104. While payoffs of that magnitude are few and far between, the excitement and energy levels at Churchill Downs are guaranteed to be off the charts come Saturday, May 5th. Don't miss your opportunity to join the fun.
"The Kentucky Derby is a hot event every year and 2012 is no different. People from all walks of life dream of going to the Kentucky Derby. The track will be filled with a wide range of people, from regular bettors to celebrities who are there more for the photo op, everyone wants to be at the Kentucky Derby," says Mark Gibbons, who is in charge of e-Commerce at SelectATicket.com.