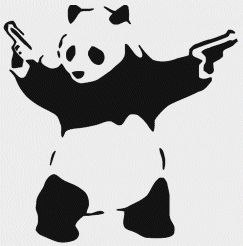 Armed with some great SEO research tools, we can focus on branding.
Folkestone, Kent, United Kingdom (PRWEB UK) 1 May 2013
Like many companies in the wake of post Google web search changes, Folkestone and Maidstone based company http://www.chrislongley.co.uk/ was based with a fundamental business decision on their website domain: Rebrand and start over or a damage limitation exercise on its web link profile.
The firm concluded that external site mentions or links to their domain were effectively out of their control. Many of these links were placed over a long time span, albeit utilising the more successful methods of search engine promotion at the time, they were now having a negative impact. The company never recieved an official warning from Google, but the manual removal requests was never a realistic proposition.
Chris Longley, company owner explains, "Google search ranking methods changed in 2012 and many of our web mentions contained targeted search terms in repetition, we got flagged for over optimisation. Also, the types of websites and on page positioning of our link profile became flagged too. Then the Exact Match Domain fix was added. The last and final straw was we lost some very good links from prominent partners."
The firm also had website software employed which was replicating external links sitewide on a large scale, which may have been flagged as web spam by Google, however unintentional.
A noticeable drop in revenue has been noticed, as high ranking in the search engines over many years made the business a profitable venture, although Bing and Yahoo! search positioning remain good.
Large corporate brands, such as eBay and Amazon have have not been affected by the recent updates. These types of company names are synonymous with their services. People link to these sites much more naturally, using brand names or URL`s in very large numbers and along with social signals from Facebook and Twitter, they are evidently not getting flagged as manipulated for search engines. (Source: http://smallbusiness.yahoo.com/advisor/tame-panda-penguin-wpo-172003032.html)
The company has new plans for a total revamp of the existing website, including recent services like video creation, on a totally new domain. "We have gone the new domain route, it is a lot more convenient and quicker to start over again than pick the best out of a bad bunch of web links. We registered a few domains just for this type of scenario around 6 years ago, so they have domain age already. We have settled on a new brand name, so armed with some great SEO research tools, we can focus on branding," Longley enthuses.
The business is aiming to re-launch in late May 2013.