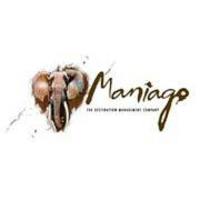 Los Angeles, CA (Vocus) January 15, 2008
Kenya Security Update
Monday 14th January 2008: Security Update: 3.00 p.m.
January 13 was another calm and normal day in Nairobi and Mombasa with no problems or incidents reported. Once again there were no reports of any insecurity or problems affecting tourists in any of Kenya's parks and reserves or on any of the roads connecting them.
January 14th was a normal day in Nairobi, Mombasa and the wildlife parks and reserves with no reports of any problems in any of these areas or the connecting roads.
Schools re-opened throughout most of Kenya, a further indication of normality returning.
Parliament opened today with some closures of roads during the ceremony while a strengthened police presence is to be expected. The Kenya Tourism Federation will be monitoring the situation in order to keep local tour operators informed in case detours are required to avoid delays for clients on airport transfers.
In view of the continuing calm in the areas frequented by tourists, we hope that those governments which placed blanket travel advisories on Kenya will be revising them without further delay and we have received some positivei ndications that, if the present situation of calm is maintained, then the advisories will be re-worded. The US government has not placed a "non-essential travel" warning on the whole of Kenya but has indicated those places to be avoided (in the Kisumu-Kericho-Eldoret areas) and it is to be hoped that the other countries will follow this approach.
Jake Grieves-Cook
Spokesman, Kenya Tourism Federation
Distributed by Maniago Safaris, African Safaris
Sylvia Fierro
Tel: 310 454 3080
Cell:310 994 0711
Ballantines PR, Beijing, Los Angeles, London, New York, Santa Fe, Shanghai
sylvia(at)ballantinespr.com
###