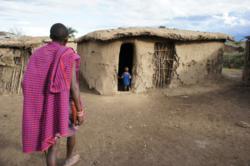 It is time to ditch the Gin and Tonic glasses and reach for the binoculars
(PRWEB UK) 24 June 2011
Interest in Kenya amidst international travellers is back to pre-election levels. Visitor numbers to Kenya were higher than ever in 2010 with the UK accounting for the lion's share (174,051). With the troubles in Northern Africa, more tourists are expected to head further afield in Africa this summer. According to Tourdust director, Ben Colclough:
"Now with the troubles in Egypt, Morocco and Tunisia, independent travellers are once again looking further afield for their adventures. With a wealth of safari parks, reasonable prices and one of the world's greatest treks on Mount Kenya, Kenya stands to grab a growing share of the adventure travel market."
With the launch of a new collection of Kenya holidays, Tourdust director, Ben Colclough emphasised the need for Kenya to push value and quality.
"There is a danger that the Kenyan tourism market is polarising towards budget minded mass tourism at one end and high end luxury safaris at the other. There are some superb local companies looking to build sustainable, community minded tourism at reasonable prices. To be successful, there needs to be more focus on value without sacrificing the crucial tenets of any adventure or safari experience; local character, small groups and expert guides. It is time to ditch the Gin and Tonic glasses and reach for the binoculars."
Tourdust's new collection is a product of partnership with a number of responsible local operators, highlights include a Masai community walking safari that has visitors walking to the gates of the Masai Mara via a 4 day trek on the Loita Plains overnighting in Masai eco camps. There are also regular scheduled ascents of the majestic Mount Kenya alongside great prices for safaris in the ever popular Masai Mara and Rift Valley Lakes.
Notes to Editors:
Statistics quoted from the Kenya Ministry of Tourism
Tourdust is a new online adventure travel agent for independent travellers who are looking to book with responsible, quality local operators. Tourdust is an ABTA bonded travel agent and offers full financial protection and competitive local prices. Other experiences offered by Tourdust include trekking in Morocco and kayaking holidays
###