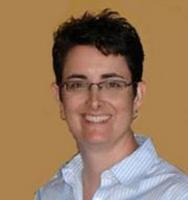 This event was oversold the first time and was so well received that we've brought it back. Attendees will learn how to setup and use social media tools in a computer lab environment
Phoenix, AZ (PRWEB) August 26, 2009
The American Marketing Association (AMA) Phoenix chapter and KEO Marketing will be hosting a hands-on workshop for members, guests and other Arizona business professionals who want to learn more about how to leverage social media for Phoenix businesses.
"This event was oversold the first time and was so well received that we've brought it back. Attendees will learn how to setup and use social media tools in a computer lab environment," says Jennifer McQuesten, Director of Content Services and Social Media for KEO Marketing.
The event, taking place on September 16, 2009 from 1:00 p.m. - 5:00 p.m. (PST) will be held in the ASU SkySong facility, located at 1475 North Scottsdale Road, Suite 200 in Scottsdale, Arizona.
The entry fee for AMA Phoenix members is $20.00 by September 2, or $30.00 by September 7; non-members will be charged $30.00 or $40.00, respectively. The session is limited to 50 participants and online reservations must be made no later than 5:00 p.m. PST on Wednesday before the event. Interested parties can RSVP at the AMA Phoenix website.
The workshop will be presented by KEO Marketing president, Sheila Kloefkorn, an expert in social networking and social media implementations, who will share a detailed overview of the six types of social media and how they can help businesses grow in today's economy. Participants may bring laptops and connect wirelessly to participate in the hands-on portion of the lab.
Attendees will extend their marketing reach, expand their leads and customer pool, and improve relationships with customers by:
1. Gaining an understanding of the 6 types of social media
2. Setting up and using LinkedIn, Facebook and Twitter accounts online
3. Setting up and using social bookmarking tools online
4. Learning how these tools can help the performance of a website and help to grow businesses
About the Presenter
Sheila Kloefkorn is President of Phoenix-based KEO Marketing. KEO Marketing specializes in innovative online marketing strategy and solutions including search engine optimization and marketing, online advertising, social networking and social media. Sheila is responsible for developing comprehensive online solutions for businesses of all sizes across the United States and in more than 100 countries around the world. Some of the companies that Sheila has provided online strategy for include: General Motors, FedEx, Profiles International Inc. and many more. Prior to KEO Marketing, Sheila held senior positions with a New York based media agency, as well as iCrossing, a leading search and digital marketing agency. Sheila Kloefkorn is a past President of the Phoenix Chapter of the American Marketing Association and was the founding Co-Chair of SEMPO AZ (Search Engine Marketing Professionals Organization AZ). For more information about phoenix search engine optimization and social media services, visit KEOMarketing.com.
About AMA Phoenix
The American Marketing Association is a professional association for individuals and organizations involved in the practice, teaching and study of marketing worldwide. We are also one of the top industry organizations in the Valley of the Sun with nearly 400 members and 3,000 other professionals that attend our networking and educational events. Members include CEO's, marketing and advertising executives, business owners, salespeople and marketing representatives from a wide variety of industries. For more information please go to AMA Phoenix.
###