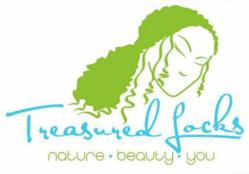 When we tried Touch of Keratin for ourselves, we were blown away by the results.
West Chester, OH (PRWEB) April 25, 2013
Keratin treatments can be expensive and some brands have issues with harmful chemicals. Recently, Simply Smooth introduced an at-home mini keratin complete treatment kit, with Touch of Keratin. Touch of Keratin makes applying your own keratin treatment affordable, easy, and safe. Tywana Smith, co-owner of Treasured Locks said, " We avoided selling keratin treatments until we could be certain the one we sold would be both safe and effective. We turned away manufacturers we didn't feel met those criteria. When we tried Simply Smooth's Touch of Keratin for ourselves we were blown away the results."
Many of Treasured Locks' clients, mostly African-American women, have been interested in a chemical free, non-permanent way to make their hair more straight and manageable. Many of their clients have suffered scalp and hair damage from chemical relaxers and turn to Treasured Locks for African American hair care advice. Keratin treatments can be the answer for many women. There are various keratin treatments on the market. Therefore, women need to research and ask questions to be sure they are getting a treatment that is safe and effective for their texture and their needs. Treasured Locks specializes in African American hair care. For keratin treatments, Treasured Locks now exclusively carries Simply Smooth, a safe keratin hair treatment brand that specializes in texture management. Simply Smooth has different keratin treatment options available, both in-salon profession treatments as well as the at home treatment with Touch of Keratin.
Touch of Keratin uses high quality keratin, which gives you a better result. Other brands may use inferior sources of keratin. Touch of Keratin can be used at home to reduce texture and leave hair frizz-free. It's convenient for travel, special occasions or for touch-up. It's simple to use – just spray on damp hair, blow dry and flat iron. The unique formulation acts as a keratin filler and help's restore hair's natural keratin without removing volume. When used together with the Simply Smooth xtend at home maintenance products, depending on the length and density of the hair, as well as how often you shampoo, smooth results may last up to 30 days. Touch of Keratin is economical to apply, costing less than $25 per treatment. A keratin treatment in a salon will cost from $175 to $600.
About Treasured Locks
Treasured Locks is owned and operated by Tywana and Brian Smith and launched in 2002. Treasured Locks is a source of information about hair and products for hair. Treasured Locks offers products and advice, mainly hair care products and mainly for people with African-American hair, biracial hair or difficult to control hair.
About Simply Smooth
Simply Smooth keratin treatments will leave the hair healthy and revitalized. Keratin is a natural conditioner that rejuvenates the structure of the hair, creating a smooth and youthful texture. Simply Smooth's gentle formula is enriched with apple pulp and vanillin, a component isolated from vanilla beans. Simply Smooth can be used on the same day that you color or highlight your hair and will not alter your hair color.
Simply Smooth hair care treatments are enriched with the purest, high quality keratin, vitamins from plants and apple pulp, and will leave hair healthy, revitalized and frizz free. Keratin is a natural compound in the hair which is depleted through chemical services and environmental factors. Replacing the keratin in your hair restructures and reconditions hair fibers, and restores its health and vibrancy while adding incredible shine. All Simply Smooth hair care products are safe for color treated and highlighted hair as well as all hair textures.
American Culture is a hairdresser and family owned professional beauty industry manufacturer founded in 2001 by Louis and Doreen Guarneri. Louis Guarneri is a third generation industry veteran who began his career in product distribution with lines such as ARTec, Scruples, Joico, and Farouk. Doreen Guarneri is a hairdresser with over 25 years' experience as a hair stylist and hair colorist, salon owner, platform artist and product developer. American Culture stands for freedom of expression, individuality and creativity. Located in Long Island, New York, all American Culture products are developed and tested at their own salon location — The Look Spa Salon, an American Culture Premiere Institute. All products are created first and foremost with the integrity of the hair as prime importance. American Culture products are developed with only the finest high quality ingredients available and are never tested on animals. Our products are sold across the United States, Canada, and Puerto Rico as well as globally in Mexico, Italy, Spain, Switzerland and South Korea.