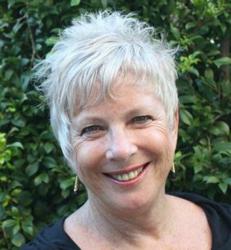 With the dramatic, sometimes devastating, changes that Google has implemented in recent months, the demand for unique content has sometimes been overwhelming
(PRWEB) April 30, 2012
In the last twelve months, many internet marketers and search engine optimization (SEO) specialists have, according to content specialist, Kerry Finch, had their worlds turned upside down. And the reason rests with Google's commitment to deliver the best results possible to users of its search engine.
"Over the years there have been thousands of SEO tricks, work arounds, tools and strategies that have been able to keep a step ahead of Google" said Ms Finch. "Until 2011 however, it seemed that the big search engine was always playing catch-up."
However, in 2011, Google began rolling out regular and unannounced changes to its search algorithms, the 'Google Panda', and, more recently, 'Google Penguin' updates. Not only that, the organization also charges its teams with the task of identifying unacceptable practices - the type that many SEO companies employed to help improve the rankings of their clients' websites.
"These included link-building systems, including blog networks where people could post second grade content and have it distributed to hundreds, sometimes thousands of sites on the network" said Kerry. "The result, for the unsuspecting searcher, was valueless and irrelevant content being returned after a search query was made."
Back To The Future
When Kerry Finch first began writing content for her clients back in 2007, all that was requested was original and relevant, well researched, material. Gradually, however, things changed.
"Some of my clients embraced spinning programs to help stretch their articles further. They used the services of poor quality writing services to obtain keyword rich content that was used to further pollute the online space" she said. "And I admit, I did lose some clients to the tools and strategies that focused on quantity rather than quality."
"With the dramatic, sometimes devastating, changes that Google has implemented in recent months, the demand for unique content has sometimes been overwhelming. In fact, I have just added 4 more writers, from the UK, USA, Europe and Asia to my team" said Ms Finch.
While many website owners and managers have seen their sites disappear from Google rankings (sometimes overnight), the websites that have retained a focus on quality unique content, are the ones that have been left unscathed.
Kerry detailed how premium written content boosts online business marketing in a recent blog post at KerryFinchWriting.com
About Kerry Finch Writing
Specializing in providing writing services to online businesses and internet marketing consultants, Kerry Finch Writing sets and maintains the high standards needed for well-researched premium written content, with the knowledge that uniqueness and relevance are rewarded by great rankings from the search engines.
Kerry Finch Writing offers premium, unique content to those companies and individuals who understand the importance of growing their websites over time.
Services encompass the whole gamut of writing styles needed for successful search engine optimization and internet marketing campaigns along with online press releases and campaign strategies.
Details are at KerryFinchWriting.com