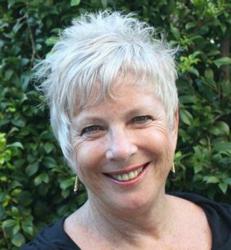 as Google continues to roll out its semantic search capabilities, having content that embraces industry language will become increasingly important
Brisbane, Australia (PRWEB) August 23, 2012
Australian writer, Kerry Finch, has announced a new focus on the mining and engineering sectors for her content writing business. For companies involved in these industry sectors, engaging an internet writer who is familiar with niche-specific semantics, she believes, will help to streamline the content approval and publication process.
"Since the rolling Google Panda and Google Penguin updates began, online businesses have begun to increase the level of original written content for their websites" said Ms Finch. "Identifying and engaging content writers who truly understand the semantics of a particular industry is more important than ever."
She has updated the KerryFinchWriting.com website to clearly identify areas of speciality, most notably the mining and engineering industries.
"We have seen an increasing number of approaches for written content from mining companies, oil and gas enterprises, and the associated engineering and shipping companies," explained Ms Finch. "The Australian enquiries are no doubt a result of this country's resources boom, but what is particularly encouraging is that so many of the businesses that market goods and services to the big miners are establishing and growing an online presence as well."
Kerry Finch Writing has recently completed projects for start-up mining and exploration companies, as well as safety equipment suppliers, shipping and port facilities, exploration companies and mining personnel placement companies.
"When I respond to an initial enquiry, these new clients are both surprised and impressed that I have actually visited open cut and underground mines, flown over others, and toured port facilities," said Ms Finch. "I also worked for some time at Australia's most highly regarded minerals research facility."
"My mining and engineering clients, in particular, see the benefits in engaging a content writer who understands the industry jargon, but also who can also grasp their business objectives," she explained.
"And, as Google continues to roll out its semantic search capabilities, having content that embraces industry language will become increasingly important."
Having recently revamped her website to ensure that it is easily viewed on the handheld devices so often used in the field, Kerry Finch decided at that time to identify the areas of speciality for her writing services - and they include the Law, Medical and Health and Internet Marketing sectors, as well and Mining and Engineering.
"Of course my team members are great researchers and write on a vast array of topics, but I felt it worthwhile to really highlight these areas of speciality, particularly in business environments where having an impeccable online reputation is vital," said Ms Finch. "Choosing a content writer that is a good fit with the business can really streamline the whole content delivery process."
Details about content writing for the mining and engineering sector are at http://www.kerryfinchwriting.com/areas-of-specialty/mining-and-industrial-content/
About KerryFinchWriting.com
Specializing in providing writing services to online businesses and internet marketing consultants, Kerry Finch Writing sets and maintains the high standards needed for well-researched premium written content, with the knowledge that uniqueness and relevance are rewarded by great rankings from the search engines.
Kerry Finch Writing offers premium, unique content to those companies and individuals who understand the importance of growing their websites over time.
Services encompass the whole gamut of writing styles needed for successful search engine optimization and internet marketing campaigns along with online SEO press releases and campaign strategies.
Kerry has a Diploma in Marketing Management and is a Diamond Author at EzineArticles. As well she is a
Member, Internet Marketing Association
Member, Australian Society of Authors
Member, Internet Society of Australia
More details are available at KerryFinchWriting.com