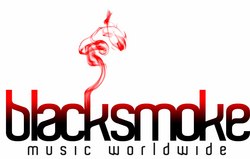 It's part of my vision to take artists who have talent and anointing and give them a national platform.
Houston, TX (Vocus) September 17, 2010
For two weeks straight Kerry Douglas has held down the #1 slot on Billboard's Hot Gospel Songs chart with the smash hit "I Believe" by James Fortune & FIYA with Zacardi Cortez and Shawn McLemore. The song is enjoying a robust audience of over 4 million listeners a week and growing. Meanwhile, the track is available exclusively on the CD, Kerry Douglas Presents Gospel Mix Volume IV (Black Smoke Music Worldwide) that is currently #2 on Billboard's Top Gospel Albums chart.
"This is America's song," says Black Smoke CEO Kerry Douglas of its success. "It's #1 because America is going through hard times. Our political structure is screwed up. People are out of work, people are sick, and the economy is bad but we all want to believe that things will get better and this song reminds us that with God's help things will get better sooner than later. That's why I keep saying this isn't just a gospel song. This is a song for all of America and I'm calling for everyone who doesn't have this song, to go to iTunes today and download it." Visit here to view on iTtunes: http://itunes.apple.com/us/album/i-believe/id388228633?i=388229057
While major labels focus on established artists, Douglas is building his brand by developing aspiring artists. Kerry Douglas Presents Gospel Mix IV is the latest in his hit series of compilation CD/DVDs that have introduced today's gospel stars such as Jimmy Hicks, Earnest Pugh and James Fortune to the public. Six of the CD's songs are in rotation on the BDS Top 100 Gospel Playlist. The package also includes an 18-track DVD featuring live performances or concept videos of the artists on the audio CD such as James Fortune, Keith "Wonderboy" Johnson, Earnest Pugh, The Brown Boyz and Jimmy Hicks http://www.youtube.com/watch?v=-9cuXNkqjCA. Douglas says, "It's part of my vision to take artists who have talent and anointing and give them a national platform."
Booking Contact:
Sharon TL Jackson (832) 882-7657 or gtn(dot)houston(at)gmail(dot)com
Media Contact Interview:
Bill Carpenter at (202) 506-5051 or carpbil(at)aol(dot)com
###